"Ariane Kedros is called upon to take part in a dangerous experiment."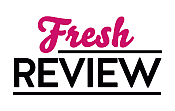 Reviewed by Leanne Davis
Posted September 15, 2010

Major Ariane Kedros is a nous-space pilot and an undercover officer for the Consortium of Autonomous Worlds. Her full time job makes her a part owner in Aether Exploration. She takes Matt Journey wherever he wants in their search of new discoveries.
In this third installment of the series, Ariane has just prevented warfare and the massive destruction of their latest discovery. The Minoans have requested her participation in the retrieval of an object they call "the seed". To do so, she must accept an implant which allows her to travel to the part of space where the seed was stored by the civilization that kept it.
As the details of the journey are worked out, a tribunal is being held to determine the truth of who was behind the insurrectionists which nearly destroyed so much. The conspiracy extends much deeper than Ariane and her commander expect. Their enemies in the Terran League will attempt to thwart their efforts to expose the depth of the conspiracy. The corruption in the tribunal delays proceedings as the conspiracy is revealed.
On the journey to retrieve the seed, someone on board the ship is doing their best to sabotage the mission. When Ariane arrives on board the buoy that contains the seed, she will be met by an old enemy who has tried to steal the seed for himself.
PATHFINDER is a riveting, action-packed space adventure which I highly recommend. Peopled with interesting characters, unusual political situations, and twists and turns, this book will keep the reader enthralled. If you haven't read the first two books, the opening sequences may be a little confusing. I would recommend reading them before picking this one up. If you've read the previous books, you won't want to miss this one.
SUMMARY
Wars may end. But vengeance is forver. Reserve Major Ariane Kedros needs a shot at redemption-and the mysterious aliens known as the Minoans need an extraordinary human pilot with a rejuv-stimulated metabolism like Ariane for a dangerous expedition to a distant solar system. But there's a catch. The Minoans have to implant their technology in Ariane's body, and it might not be removable. Ariane is willing, but as she begins the perilous journey, there is an old enemy hiding within the exploration team who is determined to see them fail...
---
What do you think about this review?
Comments
No comments posted.

Registered users may leave comments.
Log in or register now!