"Police drama and mystery...Memphis Style!!!"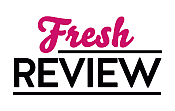 Reviewed by RaMonda Horton
Posted August 31, 2010

"If the ball ain't down the middle of the plate then you can't see it coming."
Lisa Turner spins a gritty southern mystery with riveting plot twists and an unpredictable ending.
In A LITTLE DEATH IN DIXIE, detective Billy Able is a Memphis cop who finds himself in the middle of a high profile missing person's investigation involving one of the city's Southern Belles, Sophia Snow. The Memphis police department has had a number of run-ins with her. Sophia is one walking scandal after another and the Memphis police department isn't exactly sure what to make of her disappearing act. The clues that unfold concerning her disappearance have stunning consequences for those who happen to be a part of her life.
As Billy continues to search for answers into Sophia's disappearance, he is led to the doorstep of Sophia's family and he finds himself drawn to Sophia's older sister, Mercy Snow. As Billy investigates the disappearance of Sophia, he must deal with departmental bureaucracy, Memphis politics, and a partner who is about to go off the deep end. Events spin out of control as Billy attempts to determine who the good guys are in a city where shades of gray are the norm. But Billy, along with everyone else involved in the investigation, is keeping his own secrets and they could make or break the case.
A LITTLE DEATH IN DIXIE is set against a backdrop of whiskey, gospel and blues, Southern Delta lifestyles, and intriguing police drama. Throughout the novel, the reader is introduced to an array of memorable characters (main and supporting) who are all dysfunctionally functional in some way or another. Lisa Turner's debut novel is a highly entertaining page-turner that provides a classic "cautionary tale" of looking beyond the surface if you really want to know the truth about your co-workers, friends, and family.
SUMMARY
The Blues were born out of need, anger and pride. Murder comes from those same dark places. Memphis has both. One of Memphis' most seductive and notorious socialites has vanished. Either she's off on another drunken escapade or the disappearance is something much more frightening. What begins as an ordinary day's work for Detective Billy Able quickly grows into a complex spider's web of tragedy, mystery, suspicion, and sordid secrets including a few of Billy's own.

With the help of Mercy Snow, the estranged sister of the missing socialite, Billy follows a twisted trail of human frailty and corruption to disturbing truths that undermine everything he thought he knew about himself and the people he loves.
Excerpt
Detective Billy Able

Cops like me won't admit it out loud, but a lot of us believe murder has its right time and proper reason. Especially in Memphis, where Elvis died and the blues were born out of pride, anger and need. There's a timetable. Shit has its own schedule.

Knifings happen on Friday night. Shootings on Saturday night. The streetlights come up and the shooting begins. Monday mornings? It's road rage if I-240 backs up and people get a chance to look each other in the eye.

Count on multiple killings the week of a full moon or any day the temperature breaks a hundred degrees and air conditioners give out and die. That's when murder happens. The calls come in. The squad responds.

But Saturday morning is different. People shouldn't kill each other on Saturday morning. They should mow their lawns and pick up groceries. Murder ain't your proper Saturday morning activity.

Except in Memphis. In Memphis you can commit murder any Saturday morning you like.

Chapter One

Saturday, 9:30 a.m.

The elderly black man lay crumpled and dead in the marigolds bordering his clapboard house. He lay on his side. The fist-sized gnome that sat beside his head in the flowerbed grinned.

Detective Sergeant Billy Able of the Memphis PD Homicide Squad circled the body then squatted down for a closer look. It was August in Memphis, Tennessee, a city founded on the bluffs above the Mississippi River. Hot, flat, tornado bait. The bluffs were one of the last bunkers on the eastern seaboard before everything flattened toward the Midwest.

Sometimes Billy knew how Memphis felt. Like an outpost on the Southern frontier.

He wiped sweat off the back of his neck and glanced at the blue skies. Too clear to be this humid in the morning. Then he remembered rain would be moving in from Arkansas some time in the evening.

Billy Able was a thirty-two-year-old Mississippi boy, tall and lanky, with the inherited good looks of Southern aristocracy gone to seed. Just that morning his partner had ragged him about his hair. Said he wore it too long for the squad to take him seriously.

Screw that, Billy thought. What does a haircut have to do with closing a case?

The Crime Scene Unit had finished with the body. Billy took out his steno pad, noted the blood on the gnome's concrete hat, and shifted the gentleman's face out of the flowers. The neck and jaw had stiffened only slightly, the eyes turned milky behind the lids.

Billy shot his own photos of the body. The camera lens made the old man's whittled-down frame look fragile as a boy's. His legs were contracted into a fetal position as if he'd hit the ground and drawn up. No shirt. One shoe, a scuffed wingtip, no socks. Fly unzipped. Penis exposed. Fingers curled in on themselves like dry leaves.

Billy scanned the side yard for anything out of the ordinary. The neighbor's dog barked at him through the back door screen. Billy sniffed. The air around the body smelled like marigolds and Old Spice. A fly landed on the old man's nose and waded through blood clotting on the upper lip. Billy waved it away, giving the man his dignity.

A shadow passed over him from the porch above. His partner, Lou Nevers, could sneak up on a person, quiet as a bat. But not on Billy. They'd worked together six years, and he knew all of Lou's best moves.

Like this morning when Lou started complaining about Billy's second-hand suit. Lou wanted to get the upper hand because Billy was mad about the overtime shift Lou had lined up. And what the hell, Billy liked his suit, black and summer-weight with a white shirt and black tie, all bought at the St. Vincent DePaul's thrift store off Vance Avenue. Add dark shades and he looked like a Beale Street blues player. He had a reason for not wearing the same polyester crap as the rest of the dickhead detectives. Going against type had its advantages, especially in the interview room.

Lou frowned at him from the porch, saying nothing.

"You get any sleep last night, old man?" Billy said.

"I'll sleep when I'm dead. There's a wingtip up here on the porch."

His partner had lost twenty pounds in the year since his divorce. At sixty-one, the weight loss made him look gaunt, not fit. He wore the same kind of short sleeve shirt as yesterday, the same polyester slacks, and one of two blue striped ties given to him by his ex-wife last Christmas. Lou rarely let himself off the leash where style was concerned.

Since the divorce, Lou had turned into a private man living by his own private rules. That meant, in his dealings with Lou, Billy was shooting in the dark. Best he could do was to try for business as usual.

"Other wingtip's down here with the body," Billy said. "Somebody whopped this old boy in the back of the head. Knocked him out of his shoes. And his fly's open."

Lou came off the porch and ducked under the crime scene tape. Neighbors carrying umbrellas against the sun had gathered across the street. They began to whisper when they saw Lou leave the porch. They didn't trust the police but depended on them anyway, like children with a bad set of parents. Some tilted their umbrellas like shields as a white patrolman moved among them asking questions.

Lou studied the body in the flowerbed for a while, then unwrapped a toothpick and stuck it between his teeth. "Nothing more pitiful than O-M-P."

"What's that?"

Lou pointed at the withered penis. "Old Man Pud."

Billy grinned in spite of himself.

Lou bent and ran his finger over the victim's ribs. Purplish blots under the skin shifted. "Lividity isn't fixed."

"Looks to be about four hours. That puts him in the box around six this morning."

"Maybe he was out all night, came in drunk, fell over the railing," Lou said.

"Nope. I smell Old Spice. He had a morning shave." Billy held back the man's ear to reveal a glob of shaving cream. "Can't say what happened, but the man's business is definitely hanging out of his pants. You find the first officer?"

"In the house with an hysterical witness. Don't want any part of that." Lou squatted down to study the contusion. "Bet I can tell you how he scratched and why, right now, game over, we're out of here before lunch."

"Get out."

"No, really."

"If we're done early, how about you coaching me at the batting cages?" Billy said. He'd been having trouble with his swing and making a fool of himself at the MPD league games. Lou had played shortstop in college and coached Babe Ruth league. He was almost as good a coach as he was a cop. At least part of a Saturday could be salvaged.

"Hell no. If we're done early you're going to buy me a steak sandwich at The Western." Lou's eyes shifted mischievously, like old times.

"You got it."

They stood. Lou's knee popped.

"So what's your call?" Billy said.

The toothpick waggled between Lou's teeth. "The man died peeing off the porch."

"This ain't no heart attack, somebody hit him."

"Trust me. This old boy relieved himself in a natural setting one too many times. Most likely the wife cracked him over the head with whatever was handy."

Billy considered the lump on the back of the man's head, the unzipped fly. Damn. He'd have to stop at an ATM for lunch money. Then he smiled. "You got it half right, pard. I'll go with peeing off the porch, but it wasn't the bang on the head that killed him. What got him was falling face down on a yard elf."

Lou's pager buzzed in his pocket. He carried a department-issued cell phone, but he'd never given up his pager habit. He checked the number and winced. "Pain-in-the- ass . . . I'll get back to him. Go on, I'm listening."

"Adiosis by septumosis. His septum pierced his brain. I had a friend who was fooling around on a neighbor's horse. It reared and smashed the kid's nose bone into his brain. Dead before he hit the ground."

"Hit the ground," Lou murmured. He rubbed the pager's case between his thumb and forefinger, not listening to a word while he stared straight ahead at the squad cars lining the front of the house. He'd been doing that for a couple of weeks, drifting outside himself. Drifting had become Lou's regular thing.

Last week Billy asked a psychologist named Paul Anderson over at Employee Assistance about Lou's trances, his weight loss and his lack of sleep. Off the record, of course. Anderson was a good guy. He offered to talk to Lou, but they both knew it would take handcuffs to get Lou over there.

"Who paged you . . . the Lieutenant?" Billy said.

Lou chewed his toothpick, distracted. "Peeing off the porch. Death by elf. I'm embarrassed to write that one up."

"Did Hollerith page you?"

"Damn it, I heard you the first time."

"Lighten up, man. You said 'pain-in-the-ass'. I assumed—"

Lou shot him a look with crazy heat in his eyes. "How about you get your got damn nose out of my got damn business."

"Whoa, Lou, Jesus."

Across the street two church ladies cranked up "It Is Well With My Soul". They sang a hymn written by an 1800's lawyer ruined by disaster, bereaved by catastrophe, honored in perpetuity. Heads nodded in the crowd. Hands swayed in the air. The heat went out of Lou's eyes, and his gaze strayed off. He bent down and knocked dried grass out of his cuffs.

"I've had it with this whole damned business," Lou mumbled and started for the porch, leaving Billy standing alone with the body in the bed of orange marigolds.
---
What do you think about this review?
Comments
No comments posted.

Registered users may leave comments.
Log in or register now!