"A Not-So Cuddly Dragon Story with much Political Intrigue"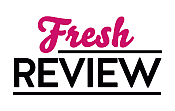 Reviewed by Katherine Petersen
Posted August 12, 2010

The appearance of dragons in a fantasy novel usually brings visions of the Dragonriders of Pern by Anne McCaffrey or other similar series in which dragons play heroic roles. In THE ADAMANTINE PALACE, Stephen Deas' debut novel and the first in the Memory of Flames trilogy, dragons are mean, vengeful and enslaved. Dragons ruled the world before humans created alchemical cocktails to control them. Without their medicine, as we find out when Snow (a pure white dragon) is attacked and loses her rider, they regain their memories and want nothing more than to ruin the humans who have oppressed them. They even have the help of a couple of non-noble humans to aid them.
The dragon's feelings seem understandable, more so than some of the machinations of the humans in this drama. Every ten years, the Kings and Queens of the realm choose a speaker, the one of them who serves as overseer for them all. While a deal has been struck for one queen to take over as seer, Prince Jehal has plans of his own and begins ruthlessly putting them into action.
The story zips along at a brisk pace as Deas keeps his chapters short, moving from character to character. Unfortunately, he loses some ground in world-building and character development. It can be difficulty to distinguish one villain from another as they all seem bent on outdoing one another. Their actions focus on sleeping with each other and making plans for killing off their rivals.
I'm looking forward to reading the second book, The King of the Crags, where I hope Deas elaborates on the world these characters inhabit and delves into the issue of humans enslaving sentient beings. The third book in the series, The Order of the Scales, is due out sometime in 2011.
SUMMARY
A \"remarkable debut\" (Locus) from the \"new Dragon Lord in town\" (Gareth Wilson, Falcata Times).

The power of the Realms depends on its dragons. With their terrifying natures, they are ridden by the aristocracy and bred for hunting and war. But as dangerous political maneuverings threaten the complacency of the empire, a single dragon has gone missing. And even that one dragon-returned to its full intelligence and fury-could spell disaster for the Realms...


---
What do you think about this review?
Comments
No comments posted.

Registered users may leave comments.
Log in or register now!