"Who will be next?"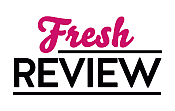 Reviewed by Gabrielle Lee
Posted July 3, 2010

Romance Erotica Sensual | Romance Anthology
Three different stories by three different authors each one different yet all with one same thread: bridesmaids and a magical fountain. Can each woman and man find true love through the magic of the fountain?
In Binding her heart the first story we meet Tessa and Shay. To Tessa's amazement Laura has decided to have her bachelorette party at a brothel. Little does Tessa know but she and Shay the owner of the brothel have a past. As Shay seduces Tessa he finds himself falling in love. I enjoyed seeing their relationship build. Tessa is a strong and smart woman who decides to follow her heart. It was nice to see a man of wealth that had some depth to him and not be superficial but a man who wants and gives love.
The second story Mortal Sensations brings us Thomas and Madison. After so many years Thomas finds Madison only to lose her all over again but with a little help from Alexi and his magic Thomas may get to keep her after all. This story was an interesting read filled with magic and love. I enjoyed watching Thomas come to terms with his feelings and acting on them as well as seeing Madison learn about and enjoy her own sexuality.
In Dungeon Dreams the third and last story we find Kendra and James. Kendra and James enjoy themselves in a hidden room. Was this the same room she saw in her dreams? I enjoyed seeing a couple fall in love and explore their fantasies. Kendra is a woman who is willing to try new and forbidden things and lets her heart lead her. James is a good man who puts his love on the line hoping to win her heart in the end. This was nice to read about the deep bond that these two have and the love that they share.
This book was a nice read that was not only full of sensuality but of love as well. Adding in the magic and the voodoo into these stories was a nice touch giving a special edge to them. With characters full of depth and emotion WEDDING FAVORS is a book that should not be missed.
SUMMARY
Here come the bridesmaids...in a tantalizing trio of never-before- published erotic novellas.
In these steamy stories set in New Orleans, three nice-turned-naughty bridesmaids each make a wish by tossing a coin into an infamous fountain. Before the night is through, the wishes come true, the gowns come off, and the games begin...
Nikita Black
goes behind the closed doors of a bordello and a masked bachelorette party where anything can-and does-happen.
Allyson James
explores a ménage a trois as a bridesmaid is locked in a house with two men who introduce her to sensations that are out of this world.
Sheri Whitefeather
reveals a secret room under a French Quarter B&B where a bridesmaid's forbidden erotic dreams become a reality.
Excerpt
French Quarter, New Orleans
Present day

"This is a brothel?"
Tessa Kittredge could not believe she'd let her friend Laura talk her into this . . . this . . . insane idea.
A bachelorette party at a brothel.
"Not brothel," Laura--the bride--corrected her choice of nomenclature with a mischievous wink. "Maison."
Oh, excuse me. Maison. Like there was a difference?
Seriously. Not only was the party to be held at an actual house of ill repute--however upscale--but the bride had actually arranged for her bridesmaids to become part of the evening's merchandise.
Oh. My. God.
If Tessa weren't so appalled, she'd have to admit there was a certain cosmic humor to the situation. After all, what was marriage but an elaborate, lifelong contract for sex? Well. At least until one of the partners got tired of the other.
Not that she was cynical or anything.
Still.
Tessa tugged at the short skirt of the slinky blue, strapless dress Laura had provided for her to wear, and glanced nervously around the main floor of the maison Chez Duchesne. Once you got through the strict security check and waiver signing at the front door, the bar and reception area appeared completely normal, like those of any other luxurious boutique hotel. Except for the part where some of the guests were walking around wearing nothing but sexy underwear--and some not even that much. Along with the golden masks most of the women and some of the men wore to hide their identities.
Which meant they were available. Available.
For purchase.
Oh. My. God.
Tessa had been stunned when the other two bridesmaids donned their masks with alacrity and disappeared within seconds of the guard letting them inside.
"This is crazy. Even for you," Tessa murmured to Laura.
Her friend looped arms with her and urged her further into the sumptuously appointed room. Music pulsed in the background, punctuated by bursts of coy laughter and the tinkle of crystal glasses. The exotic scent of jasmine filled the air. "Darling, every woman fantasizes about being a whore at one time or another in her life," Laura said. "Don't tell me you never have."
"Fantasies are one thing," Tessa pointed out, her cheeks warming at the candid insight. "That doesn't mean I'd actually do it in real life."
Laura smiled knowingly. "Tell me, how many one-night stands have you had in the past ten years?"
There was no use lying. They'd been college roommates. "One or two," Tessa grudgingly admitted. "But that was different."
"True. Tonight you'll walk away with a nice, fat paycheck."
A thousand dollars for an hour, five grand for the night. Outrageous what men were willing to pay for no strings. Not that she was terribly surprised. Bitter? Hell, not her. It was actually better this way. More honest.
"I don't need the money," she said firmly. She had a great job as a graphic designer. Admittedly, not for a thousand dollars an hour.
"After that last nasty breakup, you could use a little fun," Laura pointed out, steering her toward the bar. "A night of unreserved sexual fantasy. Trust me, it'll be amazing."
Easy for her to say. Laura had always been the impetuous, spontaneous, wild-child friend. The one that careful, orderly, good-girl Tessa had always envied just a little. Okay, a lot. But she had already spotted the groom among the guests, so she knew very well what fantasy they were playing at tonight. She, however, had no one waiting in the wings. Not here. Not back home. Not ever again, if she had anything to say about it.
"You know I'm not into sex with strangers," she said over the pulsing throb of the music. "I'm not eighteen any more."
Men were turning to stare at them, openly interested. The heat in her cheeks intensified. It made her feel . . . exposed. On display. And surprisingly, a little excited. She couldn't deny the fantasy was a powerful one.
"You don't have to go with a man," Laura assured her, her eyes flirting coyly with one of the lookers. "Not unless you want to. No rules, no requirements, other than to have a good time."
They'd already been through all of this. Outside, in that eerie, overgrown courtyard next door, where Tessa, Laura, and the other two bridesmaids had stopped to make a wish at an unnervingly evocative voodoo fountain. The fountain, called the Jaillissement de Plaisir--a more than suggestive name, if her high school French served her-- was supposed to bring immense sexual pleasure and everlasting love to all who made an offering to it. After giggling through their wishes and tossing their coins--which Tessa had palmed rather than let it fly into the water--they'd sat down on the ancient, crumbling fountain wall where Laura had revealed the shocking details of the bachelorette party.
But to be honest, Tessa hadn't been able to concentrate on the explanation. Chills had kept running up and down her spine. That deserted courtyard had seemed so strangely, spookily, familiar. Like she'd been there before. And the three half-nude muses holding up the fountain all seemed to be dancing just for her, gazing at her with alluring eyes, beckoning her to join them in their wantonry. Not to mention the unnerving feeling that someone else had been watching her the whole time. Someone hidden from view.
All day she'd been feeling restless, like she was waiting for something to happen. Something that would change her life forever.
Could this be it?
"Come on," Laura said, leading her deeper into the decadence. "Let yourself go. If you don't want to have sex with anyone, don't. Just indulge yourself and enjoy the possibilities. You decide how far things go."
"I don't know if I can do this," she murmured. Torn between the temptation of the fantasy and the terror of the reality.
Laura handed her a golden mask. "Of course you can. Darling, for one night, give yourself permission to become whoever you want, to do whatever you wish." She smiled mysteriously. "Who knows what erotic, sensual spell the Jaillissement de Plaisir has already cast upon you? You might just find you like it."
---
What do you think about this review?
Comments
No comments posted.

Registered users may leave comments.
Log in or register now!