"A riveting psychological thriller that is not for the faint of heart."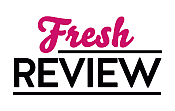 Reviewed by Suan Wilson
Posted May 18, 2010

Suspense Psychological | Thriller Police Procedural
In Painters Mill, Ohio, an entire Amish family is brutally tortured and murder. A shocked community cannot come to terms that one of their own is capable of such evil. As Police Chief Kate Burkholder investigates, she discovers the key to the killings is Mary, the oldest daughter, who was leading a double life. The deeper Kate probes the crime, the more parallels emerge between Kate and Mary. Kate could not accept the Amish way of life and left to pursue her own dreams. The resemblance of their lives drives Kate to pursue the killers and bring them to justice.
Kate calls John Tomasetti, a member of the Ohio Bureau of Criminal Apprehension, to help her. They have a tentative relationship that is complicated by the baggage each carries. John and Kate look for suspects knowing that the killer or killers are evil psychopaths who, having tasted blood, will continue murdering.
Ms. Castillo has produced a riveting psychological thriller that is not for the faint of heart. She excels at reaching into the characters' soul as they rage against the cruelties, emotional and physical, that people can afflict on one another. The second in the Burkholder/Tomasetti series proves flawless in prose and plot.
SUMMARY
New York Times bestselling author Linda Castillo delivers an electrifying thriller in which Chief of Police Kate Burkholder must confront a dark evil to solve the mysterious murders of an entire Amish family.
The Plank family moved from Lancaster, Pennsylvania, to join the small Amish community of Painters Mill less than a year ago and seemed the model of the Plain Life—until on a cold October night, the entire family of seven was found slaughtered on their farm. Police Chief Kate Burkholder and her small force have few clues, no motive, and no suspect. Formerly Amish herself, Kate is no stranger to the secrets the Amish keep from the English—and each other—but this crime is horribly out of the ordinary.
State agent John Tomasetti arrives on the scene to assist. He and Kate worked together on a previous case during which they began a volatile relationship. They soon realize the disturbing details of this case will test their emotional limits and force them to face demons from their own troubled pasts—and for Kate, a personal connection that is particularly hard to bear.
When she discovers a diary that belonged to one of the teenaged daughters, Kate is shocked to learn the girl kept some very dark secrets and may have been living a lurid double life. Who is the charismatic stranger who stole the young Amish girl's heart? Could the brother—a man with a violent past, rejected and shunned by his family and the Amish community, have come to seek out revenge? As Kate's outrage grows so does her resolve to find the killer and bring him to justice—even if it means putting herself in the line of fire.
Topping her own bestselling debut, Linda Castillo once again immerses us in the world of the Amish with a chilling story that is both a fast-paced thriller and intriguing psychological puzzle.
---
What do you think about this review?
Comments
No comments posted.

Registered users may leave comments.
Log in or register now!