"Who can she trust?"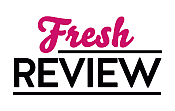 Reviewed by Gabrielle Lee
Posted May 1, 2010

While hiding in Seattle, Farran is found and attacked by the demon named Seth. She runs to Kel seeking refuge and safety. As they fight the evil that seems to threaten them from every turn Kel and Farran begin to have feelings for each other. Will they survive all that befalls them or will all be lost?
Patti O'shea brings the reader into a wondrous world of action and fantasy. In this the fourth book of the series of the Light warriors she weaves a great tale of love and trust. The reader gets to know and understand Kel's actions in the previous book. I really enjoyed the bond that developed between Kel and Farran. They both are hurt and bare scars. From Kel's torture to Farran's magical heritage they share many secrets and familiar pain. Kel is a great man yet he is afraid to show his love for Farran to deeply, thinking that he will loose her just like his family. Farran is a tough woman who takes on whatever the world throws at her and is willing to fight for what she cares about. The two make a great couple willing to do anything for each other and showing just what they can do together. Not only is this book a good read it will pull on your heart strings at times.
IN THE DARKEST NIGHT is a well-written and fast paced book. It continues the great series of the Light warriors. If you enjoy an equal amount of action and romance in your books this is one story you do not want to miss. Patti O'shea is a great author no matter what she is writing her characters are well rounded and always full of emotion making the reader love each and every one of them
SUMMARY
Kel Andrews has spent the last year living with nightmares and flashbacks. Unwilling to share what happened, he's withdrawn from his family and the Gineal council has removed him from his position as a troubleshooter. But when a woman shows up asking for protection from a demon, Kel reluctantly agrees to help--and finds himself facing an unexpected adversary, one he doesn't know how to fight.
---
What do you think about this review?
Comments
No comments posted.

Registered users may leave comments.
Log in or register now!