"A perfect balance of history, mystery and romance that promises further adventures in this series."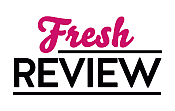 Reviewed by Suan Wilson
Posted February 13, 2010

When Laurel Sutherland and her sisters were young and residing with their uncle on their country estate, Princess Victoria was a frequent playmate. Their ties with Victoria end when she begins preparation to become queen. When their uncle dies, Laurel and her siblings inherit a bookstore and live a quiet and predictable life. Then Victoria re-enters their world begging a favor. Her cousin, George Fitzclarence, is talking treason. Would Laurel pretend to be a wealthy widow, befriend George and discover how deeply he is involved in the plot? She warns Laurel to evade George's friend, Lord Barensforth, a know rake and troublemaker.
Aidan Phillips, Earl of Barensforth, works secretly for the Home Office uncovering financial frauds and keeping tabs on George Fitzclarence, an unhappy illegitimate son of the late king. George's talk of treason has never amounted to anything, until he befriends a suspected traitor. Alchemy, fraud and the murder of a magistrate send Aidan scrambling to discover the extent of George's dealings. One young widow steps in his way. Aidan wishes he could solve the secrets that swirl around Laurel, but she is a distraction he cannot afford.
Laurel enters a world foreign to her. Opulence and intrigue surround her. The one man she was warned to avoid draws her like a moth to a flame. They both harbor secrets and neither will reveal their task.
In her new series, Ms. Chase delves into the political intrigue surrounding the early years in Queen Victoria's reign. She maintains a perfect balance of history, mystery and romance that promises further adventures with Victoria's secret confidants, the Sutherland sisters.
SUMMARY
Raised on their uncle's country estate, the four orphaned Sutherland sisters formed a close friendship with the young Princess Victoria. Shortly before her coronation as queen, Victoria asks the sisters to serve her in matters requiring the utmost discretion.
They are to become her secret servants...
Laurel, the eldest, is the first to be called. The Queen is threatened by her jealous cousin, George Fitzclarence, who is known for speaking treason. She asks Laurel to pose as a wealthy widow and use her charms to win George's trust, then find out what he is really plotting. Laurel is prepared for the risks of acting a part, but she encounters an unexpected and formidable obstacle in the Earl of Barenforth--George's friend and a notorious rake, whom Victoria has warned her to avoid...
An undercover agent for the Home Office, Aidan Phillips, Earl of Barensforth, is on the trail of a financial hoax involving alchemy, murder...and George Fitzclarence. When a lovely young widow wanders into his path and turns his well-laid plans on end, he senses she is hiding something. Aidan is no stranger to seduction, or to the wiles of beautiful women. And he intends employing wiles of his own to uncover the lady's secrets...
---
What do you think about this review?
Comments
No comments posted.

Registered users may leave comments.
Log in or register now!