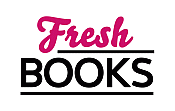 December's Must-Reads: Top Books to Close Out the Year with a Bang
"This new series puts a delightful twist to the Greek Gods and the myths surrounding them."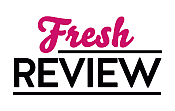 Reviewed by Mandy Burns
Posted February 13, 2010

As one of Themis' Son's of Zodiac, Dr. Brody Talbot has spent 10,000 years as the Leo Warrior, protector of human kind against Enyo, the Goddess of War. His skills are unique with a strong background in archeology, which makes him the perfect candidate to follow the progress of the Summoning Stones of Egypt and the prophecy that goes along with it. In doing so, Brody meets Dr. Ava Harrison, the beautiful curator who's bringing the stones together. He finds himself drawn to her like a mate; his wild desire to keep her safe and to himself is strong. The situation with the stones becomes more dangerous and out of control, every circumstance goes against his nature, frustrating both him and his brothers; he vows to protect Ava above all else.
Dr. Ava Harrison is curator for the American Museum of Natural History in New York, which is preparing to display the Summoning Stones of Egypt, bringing them together after being scattered across the world at different museums. There is a prophecy following the stones stating that RA selects a "Chosen One" every age to be the conduit holding absolute command over the stones and the power it holds. Unbeknownst to Ava, this power is coveted by some evil and very dangerous people, and even though extra security is added to protect the stones, she is unaware of the danger to herself. When she is randomly attacked by two strange men and fighting for her life, a fierce and powerful man comes to her rescue, declaring himself as her protector.
This new series puts a delightful twist to the Greek Gods and the myths surrounding them. Each character has their own depth and talents that will keep you turning the pages and begging for more. A great start to a promising paranormal series!
SUMMARY
First in the dark and sexy paranormal romance series

Starring the immortal warriors of the zodiac

Charming, proud, and impulsive, Leo Warrior Brody Talbot is fighting what may be his final battle. Enyo, the Goddess of War, plans to fulfill an ancient prophecy to destroy humanity by harnessing the dark power of the Summoning Stones of Egypt. There's only one person who knows enough about the stones to help Brody stop her-beautiful museum curator Ava Harrison.

Never in all his centuries has Brody met a woman who enthralls him like Ava. But, bound to protect her, he struggles to deny his passion as they are drawn into a dark and dangerous final reckoning between good and evil.
---
What do you think about this review?
Comments
No comments posted.

Registered users may leave comments.
Log in or register now!