"When the truth of their situations is revealed, will love be enough to keep them together?"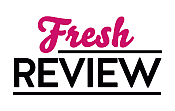 Reviewed by Suan Wilson
Posted January 16, 2010

Lady Lydia Eastlake grew up surrounded by the rich and famous with her globetrotting parents. At their unexpected death, Lydia's world collapses and she is sent to live quietly with an elderly guardian. When she obtains her fortune, Lydia re-emerges into the opulent and extravagant society that she loves. She engages in wild, impulsive spending from beautiful paintings to sponsoring expeditions to find Atlantis. When England falls into a severe recession, Lydia loses all her money. She refuses the advice of her lawyer to retire and live quietly again. Lydia only needs to find a wealthy husband before society learns of her dilemma.
Naval Captain Ned Lockton returns from war eager to see his madcap family. He discovers they are on the brink of ruin due to his nephews' antics. His elder brother and sister beg Ned to marry an heiress to save the family. Ned loves his siblings and agrees. He is ready to settle down to a nice quiet life. Ned heads off to London to rein in his nephews and find himself a bride.
Always independent and a trendsetter, Lydia finds now she must appease the society matrons and hold her tongue. The appearance of Ned makes her new reality easier. He engages her mind and makes her laugh. She has found the man she wishes to marry. Ned falls hopelessly for Lydia thinking he has found the perfect woman. When the truth of their finances is revealed, they must decide if love is enough.
Ms. Brockway pens an engaging romance where she looks at society's fascination with celebrities. How people famous for nothing but their personalities and dynamism rule society in fashion and their actions. Lydia draws readers into her world of excesses, but though spoiled, her love of life makes her an appealing character.
SUMMARY
Wealthy, orphaned Lady Lydia Eastlake reigns over Regency England as the ton's most celebrated beauty. But she must face losing the only life she's ever known when her fortune suddenly disappears-and the only solution is to find a wealthy husband. Enter Captain Ned Lockton, a rich and dashing war hero who sends Lydia's pulse racing. Little does she know that the enigmatic captain's family estate is secretly on the selling block-and he's on the hunt for a rich bride who will rescue his family from poverty...


---
What do you think about this review?
Comments
No comments posted.

Registered users may leave comments.
Log in or register now!