"A thoroughly entertaining addition to Ms. Sands Highland trilogy."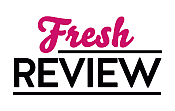 Reviewed by Suan Wilson
Posted January 16, 2010

Merry Stewart waits and waits for her betrothed. He left for the Crusades years ago and Merry has heard not a word. She manages her father's castle, from training his men to running the household, while her father and brothers remain in a constant state of inebriation. When her father announces her betrothed's return, Merry hopes for a future with a good and sober man. Upon arriving at his castle, she encounters her future husband in a drunken rage. Her hopes and dreams die a quick death.
Alexander d'Aumesbery returns from the Crusades ready to take up his role as laird. He finds his home in an uproar. The servants have fled and the castle is in a shambles. He needs to re-establish control and maintain order before he can get his bride. When Alex hears talk that his future wife is nicknamed "the Stewart Shrew," he is not in a hurry to retrieve her. His first order of business is to get his infected tooth pulled. The blacksmith refuses to remove it until Alex drinks a pitcher of whiskey to deaden the pain and make Alex more amenable to the extraction.
The marriage is off to a rocky start with half-truths and lies between the couple. Their problems multiply when attempts are made on Alex's life. Merry refuses to let harm come to her husband and tries to uncover who wants him dead.
Ms. Sands pens a hysterical account of Merry and Alex's wedding night. Her description of male anatomy is priceless! It is a thoroughly entertaining addition to her Highland trilogy.
SUMMARY
She was ready to let her heart run wild . . .
Merry Stewart has had enough! Enough of her brothers, whose behavior would make even the most improper lady blush. Enough of their highland home, which would surely have fallen to ruin were it not for her. She dreams of escaping into the arms of her betrothed, Alexander d'Aumesbery—even though they haven't yet met. But when they do, Merry is devastated. It seems he's no better than the men in her family.
So beautiful, so brazen . . . From the moment he meets Merry, Alexander is overcome with desire. Desperate to convince her he's nothing like the members of her roguish clan, he will prove he is every bit the well-mannered gentleman. Yet beneath it all beats a heart as intense and uncontrollable as hers. And finally, when his life is threatened, Merry realizes he's the husband she's been waiting for . . . and their passion becomes the one thing that cannot be tamed.
---
What do you think about this review?
Comments
No comments posted.

Registered users may leave comments.
Log in or register now!