"An exceptional and deeply moving story that's brilliantly written by this debut author."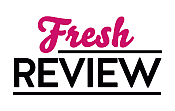 Reviewed by Suan Wilson
Posted December 15, 2009

Jenny Keeble rises above her troubled beginnings and establishes herself as Madam Esmerelda, fortuneteller extraordinaire. Success follows her endeavor because of her hard work and attention to details. Trouble arrives when her favorite client, Ned, appears with his cousin. Jenny has counseled Ned for several years after he turned up on her doorstep depressed and contemplating suicide. With her encouragement and foreseeing his good fortune, Ned is happy, since he believes all her lies. Ned's cousin wants to prove to him that Jenny is a fraud.
Gareth, the Marquess of Blakely, allots one hour to discredit this creature who has conned Ned. As the head of the family, Gareth takes his responsibilities seriously. When he inherited the title, he abandoned his favored scientific studies in Brazil and undertook his duties as coldly and sternly as he was taught. It should be easy to prove scientifically that this simple fortune teller is a fraud. He is very wrong.
Gareth knows about science, but he hasn't any concept of friendship and love. Abandonment and survival are all Jenny knows. They clash and fall in love, but until Gareth can concede to Jenny's worth, they cannot have any future.
Exceptional and brilliant describe Ms. Milan's debut historical romance. She writes a deeply moving story of a woman who builds her life from nothing and the man who learns how to differentiate between the title and the man. I am excited to read her next book.
SUMMARY
She was his last chance for a future of happiness...
A gifted fortune-teller from a humble background, Jenny can make even the most sophisticated skeptic believe her predictions simply by batting her smoky eyelashes. Until she meets her match in Gareth Carhart, the Marquess of Blakely, a sworn bachelor and scientist.
He just didn't know it yet
Broodingly handsome, Gareth is scandalized to discover his cousin has fallen under the spell of "Madame Esmerelda," and vows to prove Jenny a fraud. But his unexpected attraction to the fiery enchantress defies logic. Jenny disrupts every facet of Gareth's calculated plan—until he can't decide whether to seduce her or ruin her. Now, as they engage in a passionate battle of wills, two lonely souls must choose between everything they know…and the boundless possibilities of love.
---
What do you think about this review?
Comments
No comments posted.

Registered users may leave comments.
Log in or register now!