"The latest in the Celtan series!"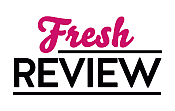 Reviewed by Kathy Boswell
Posted November 21, 2009

Signet D'Marigold has been very lonely since her parents died in a boating accident. She has great flare but doesn't know for what. She also briefly touched her heart mate during her passage but not enough to know who he is or even to make a heart gift. What is her purpose in life then? As she is contemplating ending her life, suddenly Muin (Vinnie) T'Vine appears. Signet barely has enough time to teleport them to safety before Vinnie pushes them over the cliff.
Vinnie has great news. He has seen a prophesy in that he not only knows what Signet's flare is but she is the only one to help his heart mate, Avellana Hazel through her passages. Avellana suffered brain damage when she was very young and no one can predict if she will even survive her passages though she has great flare. Signet's great flair is she is a catalyst.
Cratag Maytree is a hired sword who works for T'Hawthorn's household. T'Hawthorn tells Cratag that he has been asked to lend him out to help protect Signet and Avellana at the Marigold's household while Avellana lives there and goes through her passages. Cratag isn't happy with this situation but there's not much he can do about it. He doesn't have much flare, not enough to teleport but he is a great bodyguard.
Signet is overjoyed that she finally has a purpose in life and that she has lots of people and fams in her home. She also cannot believe how drawn she is to Cratag. What will happen when everyone leaves again? That remains to be seen.
As always I thoroughly enjoyed this book. I cannot get enough of the Celtans. Each story is as fresh and new as the first one was. I am always delighted when a new Heart book is published! My only regret is that I read this book much too quickly!
SUMMARY
Signet D'Marigold's lonely life is shaken when a prophet reveals she is a catalyst for change...
But to accept her new life – and the charge of a noble child, Avellana Hazel – will mean embracing a danger that may be fatal for them both.
Cratag Maytree sold his sword and traveled continents to find a place with his distant family. Now his settled life is disrupted as he is loaned out as a bodyguard for Signet and Avellana. He feels rejected, an outsider once again.
As Signet's and Cratag's attraction develops into love, her fear of abandonment and his wariness at their different backgrounds diminish. Happiness seems within their grasp until fate makes them all targets of a secret enemy they must defeat to survive...
---
What do you think about this review?
Comments
No comments posted.

Registered users may leave comments.
Log in or register now!