"A unique blend of paranormal beings with a strong sense of survival in this fast-paced paranormal."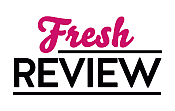 Reviewed by Mandy Burns
Posted November 13, 2009

Romance Paranormal | Fantasy Urban
After a year of regrouping, Conall Macmillan "Mac" has done his best to control the demon within him with some success. He is finally able to come to terms with his fate and begin doing what he does best, investigate. Mac's freedom is short-lived when Allessandro Caravelli catches up with him and forces him to run, leading him back to the Castle where vampires, werebeasts, and other creatures dwell. His own demon crawls closely to the surface after entering the darkened prison challenging his control. Mac comes upon a beautiful woman determined to drink his blood, but with his demon powers returning with some unique differences, he has the power to help the damsel in distress, opening up unthinkable possibilities.
Constance Moore is taken to the Castle shortly after rising from the dead, never becoming the true, powerful vampire she could be. Instead, she lives her life in the walls of a prison as a servant to a wizard and a mother to an Incubus. Some believe the future of the Castle can be saved if her son is sacrificed, which will keep the walls from tumbling down around them. Constance is confident that her only hope is to change into a full vampire to protect her family, but she needs human blood to do so, which is very uncommon within the walls of her home. Her hope for the future is tossed at her feet, but she quickly underestimates the stranger, even after he dispatches one of the powerful guards. Could this stranger be her savior, after all?
This second book in The Dark Forgotten series is a unique blend of paranormal beings with a strong sense of survival to live in the human world and loyalty among unlikely friends. I enjoyed the quick-paced plot and look forward to reading more in this series.
Learn more about Scorched
SUMMARY
Ex-detective Conall Macmillan loves bad girls, but his last lover took the cake—and his humanity. Now half-demon, Mac's serving time in the castle, a supernatural prison.
Constance, a strangely innocent vampire he meets there, needs his help. Her son has been kidnapped, giving Mac a case to work.
The trail leads to the castle's most terrifying section—and secrets—and Mac learns cracking the case could cost him his last scrap of humanity.
Videos
---
What do you think about this review?
Comments
No comments posted.

Registered users may leave comments.
Log in or register now!