"A fun witch book!"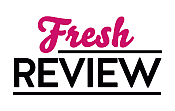 Reviewed by Kathy Boswell
Posted October 24, 2009

It seems that Tammy Jo Trask has magic in her family but not in her genes. Everything she tries to do somehow turns out wrong. While her mother and her aunt go on a magical journey Tammy Jo is left to hold down the fort. She's been told under no circumstances should she have anything to do with Bryn Lyons or even the Lyons family but she doesn't know why. When her locket is stolen, the very locket that houses her Aunt Edie's soul, she knows she must do something to get it back and soon even if it means drastic measures.
Tammy Jo knows she can't count on her hunk of an ex- husband, Zach, because he just doesn't understand the whole magic thing at all. He is a cop and is very demanding. Even though they are divorced he thinks one day they will get back together as soon as Tammy Jo stops throwing her little fit and comes to her senses.
So Tammy Jo turns to the one person she's told not to ever have anything to do with. Yep, she goes to see Bryn Lyons but things are definitely not what they seem. She and Bryn have a connection. She tries hard to fight it but Bryn is much too strong. What is a girl to do?
I had so much fun reading this book. I laughed until I had tears streaming down my face. As much as I enjoyed this book, I am eagerly awaiting the next Tammy Jo adventure.
SUMMARY
In the small town of Duvall, Texas, the only thing more troublesome than gossip — is magic.
The family magic seems to have skipped Tammy Jo Trask. All she gets in the way of the supernatural are a few untimely visits from the long dead, smart-mouthed family ghost, Edie. But when her locket—an heirloom that happens to hold Edie's soul—is stolen in the midst of a town-wide crime spree, it's time for Tammy to find her inner witch.
After a few experiences in dysfunctional magic, Tammy turns to the only one who can help; the very rich and highly magical, Bryn Lyons. He might have all the answers-and a 007 savoir faire to boot-but the locket isn't the only legacy passed down in Tammy's family. She also inherited a warning...to stay away from anyone named Lyons.
---
What do you think about this review?
Comments
No comments posted.

Registered users may leave comments.
Log in or register now!