"Within a web of lies grows deceit and betrayal."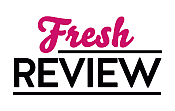 Reviewed by Sabrina Marino
Posted October 22, 2009

Dan Gordon is a man who could tell many stories. He works for the United States in various top-secret operations, a CIA operative, an expert in hunting white-collar crime, money-laundering criminals who flee with money to other countries.
Having previously worked for the Mossad, Israel's version of the CIA, Dan is a good candidate for a joint venture to discover who is providing money to the terrorists, Hezbollah. He participates in Operation Pinnochio, an intricately weaved plan born of deceit, infiltration and recruitment of key players to discover the Hezbollah secrets. His pursuits take him to Paraguay, Romania and Turkey.
In TRIANGLE OF DECEPTION, Dan finds himself arrested for a murder he did not commit. He uses his expertise and gut instincts to get himself out of precarious situations. As each layer is peeled and put back together, Dan believes he's been a pawn in a much larger operation. His cover is blown and he wonders if he will survive to see his children. The question is how and why has his cover been blown?
Mr. Carmon is actually an expert in the subject matter of spies, terrorists and white-collar crimes. TRIANGLE OF DECEPTION is an interesting story. The opening sets up the scenes and provides the reader with various background information necessary to understand the mindset of terrorists. I did, however, find the middle of the story a little tedious when much dialogue occurred between the CIA players and little straight-out action, even though it did reveal pertinent and necessary information. In assessing why this part felt tedious to me, I realized I enjoyed the opening actions and was anxious for more action to return. I got my wish and the story got back to the intricate layers of lies that create the "legends" or life stories of the operatives. I was right alongside Dan Gordon trying to figure out if there was a mole on our side or too savvy key players who knew how to divine the truth out of a series of events. TRIANGLE OF DECEPTION gives readers a great view of the CIA world and the responsibilities they have to protect our government.
SUMMARY
How do you penetrate the world's most secretive and tightly knit terrorist organization? Dan Gordon's only option is deception. Working undercover in a joint CIA/Mossad mission, he's on the hunt for the source of funding to Hezbollah. He has infiltrated a Lebanese network in Paraguay, only to realize the operation is far more wide-ranging than he's been told.
And when Dan finds himself locked in a grim Romanian prison cell, he wonders if there's still more that he hasn't been told. Was it a security leak that got him arrested? Did the CIA make him a sacrificial lamb? Or has he stumbled on a much bigger plot, one with the potential to disrupt Al Qaeda's operations in America?
---
What do you think about this review?
Comments
No comments posted.

Registered users may leave comments.
Log in or register now!