"Photographers flame and burn brightly in this sensual tale of love gone right!"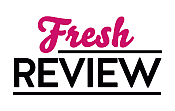 Reviewed by Gabrielle Lee
Posted July 5, 2009

DARK ANGEL by Natasha Moore is a wonderful story about a tortured soul who needs to find peace again. I enjoyed this story, which was full of emotions. The pain of losing love, the joy of finding love again, and the strength that comes from it all.
The two main characters learn that love and trust are wonderful things. That when someone loses them it is devastating but when a person reaches out and gives that love and trust to you freely it is a magical wonder that should never be squandered or denied. The reader hopefully learns this lesson as well.
Can a scarred Rafe learn to love again? Just what secrets are hiding behind his mask? Will Julie be the one to help him find love again? The reader finds themselves rooting for the heroine and hoping for the answers to these questions and more.
When Rafe and Julie are stuck together by extenuating circumstances they must learn to trust in one another. Rafe must let go of the past and learn to live again. Yet this Rafe behind his mask is not the one Julie remembers. Will she ever find the man she once loved so much?
This story has a few twists and turns keeping the reader glued to the pages. The bond that grows between Rafe and Julie is a wonderful thing. One can only hope that they themselves can find such a thing in their lifetimes. I know I hope to find it someday.
Set in a beautiful house and lovely grounds this story was a great read. I enjoyed the interaction between Rafe and Julie. It never became boring or repetitive and kept me entertained all the way to the end of the book.
If you like your books with a gothic flare and enough sexual tension to light up the house you will most defiantly enjoy DARK ANGEL.
SUMMARY
Disfigured in an accident that killed his wife, reclusive photographer, Rafael D'Angelo wants to be left alone amid rumors the car crash was no accident. Julie Brightman has been secretly in love with her sister's husband for years. When a violent thunderstorm strands her at his secluded house, she discovers the man in the mask is not the Rafe she remembers. Trapped together, their happiness is threatened by the past that haunts them and the secrets they keep from each other.
---
What do you think about this review?
Comments
No comments posted.

Registered users may leave comments.
Log in or register now!