"Exposure of past secrets complicates matters for two families and clouds their judgments."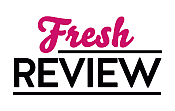 Reviewed by Suan Wilson
Posted June 10, 2009

Historical | Romance Historical
Having been unlucky in love, Lydia Boyce devotes herself to managing and promoting her father's Egyptian antiquity business. It has cemented her reputation as a bluestocking with no marital prospects. When a forgery appears who is connected with her father, Lydia investigates with the objective to erase any possibility of his involvement. Unable to enlist her sisters' aid, Lydia aligns herself with an unlikely cohort, the dastardly rogue Viscount Sanburne. Lydia enjoys bantering with him and ignores his flirting. She knows the pain of humiliation and refuses to give him ammunition. However, there is some aspect in James' character that intrigues her.
The past consumes James and it clouds his vision of the present and future. The war between James and his father began with his sister's confinement in an insane asylum. The nightmare of his sister haunts James and he wages an all-out assault on his father's precious reputation and title. James arrives at the lecture hall determined to embarrass his father with a rare artifact. His plan goes awry when a bluestocking deems it a fake. Normally a spinster would not interest him, but Lydia fires back at his biting remarks.
James aligns himself with Lydia as they search for answers. They believe they know the facts, but when truths are revealed, their faith in each other and others is severely tested. The exposure of both families' pasts creates terrible truths they must endure.
BOUND BY YOUR TOUCH is only her second book and Ms. Duran makes quite an impression with a story that carries a powerful punch. Her fully developed characters pull readers into their disillusionment and despair as they navigate through complicated and perilous relationships with families and the potential for unexpected love. Readers need to make room on their keeper shelf for the books of the talented Ms. Duran.
SUMMARY
Silver-tongued Viscount Sanburne is London's favorite scapegrace. Alas, Lydia Boyce has no interest in being charmed. When his latest escapade exposes a plot to ruin her family, she vows to handle it herself, as she always has done. Certainly she requires no help from a too- handsome dilettante whose main achievement is being scandalous. But Sanburne's golden charisma masks a sharper mind and darker history than she realizes. He shocks Lydia by breaking past her prim facade to the woman beneath...and the hidden fire no man has ever recognized. But as she follows him into a world of intrigue, she will learn that the greatest danger lies within -- in the shadowy, secret motives of his heart.
---
What do you think about this review?
Comments
No comments posted.

Registered users may leave comments.
Log in or register now!