"Another Highland warrior meets his match in a spirited Highland lassie."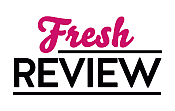 Reviewed by Suzanne Tucker
Posted March 16, 2009

He has been gone a long time. Too long, forging a new life from the ashes of his old to replace the one denied him by birth and treachery, waiting for the right moment to return. After 10 years in exile for a crime he did not commit, Duncan Campbell is back in Scotland to clear his name, whatever it takes.
For years, Jeannie Gordon has been nothing to Duncan. It has taken him 10 years to harness the emotions he once felt for her; a reminder of a mistake he will never make again. His name wasn't all she destroyed, but the trust and idealism of a young lad. Her betrayal was a harsh lesson and never again will he allow his heart to rule him. But now he has no choice. Duncan needs her.
As Jeannie swims in the cool waters of the loch, enjoying a rare moment of peace and solitude, she hears the crack of a twig and the sound of a footstep. Always on alert, she swings around, leveling her gun in the direction of the noise. It is at this moment that Duncan and Jeannie see each other for the first time after 10 long years.
Duncan has returned to prove his innocence, and he needs Jeannie's help. But why should she assist him when he nearly destroyed her? However, no matter the past, their adventure begins, once again.
As Duncan and Jeannie spend time together, she sees a different man. Duncan Campbell is a man to admire. He is a natural-born leader and seems destined for greatness. He is a serious man with a no-nonsense reputation. He is handsome as sin and when he belts on his plaid, he is a man of warmth, strength and nobility. Jeannie is losing her heart all over again. And Duncan finds Jeannie enchanting all over again. With her emerald eyes and ivory skin, she is mesmerizing. But it is her vibrancy and spirit for life that draws Duncan to her. There are secrets that will test their will, test their strength, and test their tenuous budding relationship.
HIGHLAND SCOUNDREL takes us on a unique journey; first of deep betrayal and then the rebuilding of trust and the reigniting of a love so deep it makes you want to weep for joy. HIGHLAND SCOUNDREL is a wondrous conclusion to the second, back-to-back, trilogy by Monica McCarty. What a monumental undertaking with six of the best Scottish tales I have read. Her Highland warriors are majestic and exciting with Highland lassies who handle them perfectly. Ms. McCarty stories are gifts for the heart. You will enjoy every word. I can't wait to see what comes next from this talented and gifted author.
SUMMARY
Duncan Campbell is a natural born leader, possessing all the attributes for a Highland chieftain except for one: legitimacy. Forced from the Highlands for a crime he didn't commit, Duncan has earned a reputation as the fiercest, most skilled mercenary on the continent. Vowing to restore his name and clear the cloud of treason hanging over his head, Duncan returns to the Highlands to find the one person who might hold the key to his freedom: the woman he'd once loved who'd betrayed him. But when he surprises her swimming in a loch, he finds himself facing the bad end of a pistol.
Told she was impulsive her whole life like her mother who'd destroyed their family when she'd run off with an Englishman over twenty years ago, Jeannie Grant had never believed it—until she met Duncan Campbell. The bastard born son of a chieftain was not a suitable husband for the daughter of a powerful Highland chief, but Duncan made Jeannie willing to risk everything. She gave him her innocence and he failed her, forcing Jeannie to learn the hard way what happens when you follow your heart. Now Jeannie is shocked to find that the brigand she's shot is the same man who broke her heart all those years ago. But the hard, ruthless man is nothing like the charming young scoundrel she remembers. When their attempt to prove Duncan's innocence uncovers a deadly secret, not only their lost love, but their lives hang in the balance.
---
What do you think about this review?
Comments
No comments posted.

Registered users may leave comments.
Log in or register now!