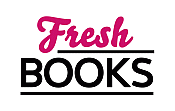 Summer reads begin in June!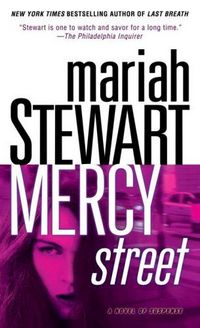 Mercy Street, March 2009
Mercy Street Foundation #1
by Mariah Stewart

Ballantine Books
Featuring: Charlie Wanamaker; Mallory Russo
400 pages
ISBN: 0345492277
EAN: 9780345492272
Mass Market Paperback
Add to Wish List

Purchase
"... keeps the suspense flowing and the pages turning in this launch of the Mercy Street Foundation."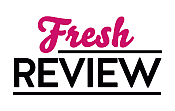 Reviewed by Betty Cox
Posted March 10, 2009

Billionaire Robert Magellan feels he has nothing to live for. His wife, Beth, and his thirteen-month son, Ian, disappeared without a trace over a year ago. If it weren't for his housekeeper, Trulia; his personal assistant, Susanna; and his cousin, Father Kevin Burch, needing him, and nagging at him, Robert would have taken his own life.
Kevin's secretary, Mary, is the guardian of her teen-age grandson who is wanted on suspicion of murdering two of his best friends. Kevin needs financial aid from Robert to hire an investigator to find Ryan and another teen, Courtney, before the police do. Due to his experiences, Robert does not believe there is an honest PI on earth. If Kevin can find such a rare creature, Robert will foot the bill.
Former Detective Mallory Russo was a shining star with the Conroy, Pennsylvania police department, but she left "under a cloud" about seven months ago. However, Police Chief Joe Drabyak does not hesitate to recommend her to Kevin. And, the Chief will personally vouch for her integrity! Mallory joins forces with her replacement, Detective Charlie Wanamaker, on the missing teen case. The like and respect they have for each other makes it easy for them to work together. There is also an unmistakable sexual attraction between them that will be further examined when this case is closed.


Master storyteller Mariah Stewart sets aside her popular FBI tales and embarks on a fantastic new series with MERCY STREET. Ms. Stewart has that rare talent of grabbing the reader's attention immediately and holding them in a gentle, but firm grasp from page one. The author's finely drawn characters, and her rapid-pace, intelligent stories, keeps the suspense flowing and the pages turning in this launch of the Mercy Street Foundation cases. Robert Magellan has found a reason for living and an excellent use for his money. He will fund an organization, headed by Mallory, which will help families of missing persons, who have no other resources, find their loved ones, or, sadly, find closure. MERCY STREET is one terrific romantic suspense heading for all the bestseller lists.
This review is from the hardback edition.
SUMMARY
New York Times bestselling author Mariah Stewart crafts compelling stories of romantic suspense, full of richly imagined characters, dazzling plot twists, and breathless action that keeps the pages turning. Now Stewart begins a thrilling new series–with a novel that proves to be her biggest and boldest yet.

On a balmy spring evening, four high school seniors–three boys and a girl–enter a park in the small Pennsylvania city of Conroy. The next morning, two of the boys are found shot to death, and the girl and the third boy are gone. After three weeks with no leads and no sign of either of the two missing teenagers, the chief of police begins to wonder if they too were victims. But with no other suspects, the authorities conclude that one of these kids was the shooter.

The missing boy's grandmother, a secretary at the local parish church, maintains his innocence. On her behalf, the parish priest, Father Kevin Burch, hires former detective Mallory Russo as a private investigator to figure out what happened in the park that night. Mallory had ended her nine-year stint with the Conroy police force some time ago after becoming a target of a smear campaign. Now a true-crime author, Mallory is surprised to receive the priest's offer–and highly intrigued by the case. She can't help but accept the challenge–especially when she learns that her investigation will be financed by Father Burch's cousin the reclusive billionaire Robert Magellan, a man whose own wife and infant son disappeared without a trace a year ago, a man who understands the heartache of not knowing what happened to a loved one.

Detective Charlie Wanamaker is facing another sort of tragedy. He fled Conroy years ago with no plans to return to what he considered a dying factory town–until a family emergency brought him back. Finding the situation much worse than he'd thought, he trades his job as a big-city detective for one with the Conroy police department. Assigned to the park shooting case, Charlie quickly realizes that the initial investigation left a lot of questions unanswered. Unofficially, he teams up with Mallory to uncover the truth and find the two kids, dead or alive. What Charlie and Mallory discover will take them down a twisted path that leads to an old unsolved murder–and justice for a killer with a heart of stone.

Mercy Street is tautly paced, resonant with emotion, and relentlessly gripping. It showcases Mariah Stewart at her most brilliant, as she ratchets up the suspense to new levels of excitement.


Praise for Mariah Stewart

"Mariah Stewart is one to watch and savor for a long time."
–The Philadelphia Inquirer

"Stewart can always be counted on to write an exciting romantic suspense thriller."
–TheBestReviews.com


From the Hardcover edition.
---
What do you think about this review?
Comments
No comments posted.

Registered users may leave comments.
Log in or register now!