"Letters so combustible you will need an extinguisher."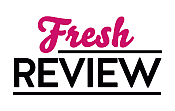 Reviewed by Melissa Kammer
Posted February 25, 2009

Jane Norman made a New Year's resolution that she intends to keep. She wants a man, and she is going to have one by Valentine's Day. She already has the perfect specimen in mind, and she knows exactly how she is going to woo him. She is going to send him unsigned erotic poems every Friday until the big day. Hopefully by then, she will have the courage to make her true feelings known to Ethan, her estranged best friend that she has always been in love with. Will he return her feelings? Or will she have to leave town rejected and dejected?
Ethan Oldham has immersed himself in his work since his broken engagement. Everyone in town knows that he will be the next police chief, yet there seems to be something missing in his life. When his sister exacts a promise from him to start dating, he really does not plan to take it seriously. However, a vandalism call to his friend's shop has him reconsidering. He was always close to Jane yet things changed when he became engaged. Just when he seems to be settling in fine with Jane, he is reminded of his Valentine stalker. Who is sending him the erotic poetry? Will they interfere with the relationship that is starting to build between he and Jane?
Janice Maynard pens a delightfully romantic tale. She gives us two old friends who happen to rekindle their friendship, and hopefully something more. Jane certainly wants that elusive something more, whereas Ethan is content to let things progress slowly. Although their romance is not the only one to bud in this tale, it is fun to watch it bloom. Ms. Maynard combines a little suspense both in who is sending the poetry and who is vandalizing the store with a lot of romance and steamy erotic encounters to give us a completely entertaining tale. HOT MAIL is a fun, flirtatious read that will have you begging to read more.
Learn more about Hot Mail
SUMMARY
The author of By Appointment Only pens an erotic scorcher that cranks up the heat with some sexy Valentines.

Jane has wanted Ethan for years but has never found a way to tell him. With Valentine's Day fast approaching, she decides to seduce him by sending anonymous erotic valentines every Friday until the big day. Then she'll finally reveal her true feelings- and wildest desires.

But when her stationery store is vandalized, it's Ethan who comes to her rescue-and the sparks start flying way ahead of schedule. Now Jane and her erotic alter ego are competing for Ethan's affections- and the results couldn't be hotter.
---
What do you think about this review?
Comments
No comments posted.

Registered users may leave comments.
Log in or register now!