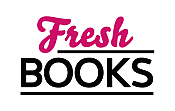 Books to enjoy in May! Let your reading blosson!
"Hilarious start to the new Southern Witch series that will keep you laughing long into the night."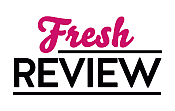 Reviewed by Paula Myers
Posted January 16, 2009

Tammy Jo Trask has adjusted to the fact that the family magic has apparently skipped a generation, but she could sure use a little bit of magic at the moment. She's just lost her job, thanks to a snooty former classmate, the local retired doctor has drugged her and stolen some of her blood to perform a ritual to bring back her dead wife, and her heirloom locket, which happens to contain the spirit of family ghost Edie, has been stolen. More pressing than any of this, however, is the fact that she's somehow ended up on the hit-list of a pack of werewolves. Tammy Jo needs more than a little help, and has it, in the form of her disbelieving ex-husband, sheriff's deputy Zach, and local millionaire and very magical Bryn Lyons.
Bryn is willing to help Tammy Jo with everything, if she'll only apprentice herself to him, which she is unwilling to do because of a warning from her family. Despite their edict of "stay away from Lyons," Tammy Jo soon comes to realize not only her survival, but that of Zach and her beloved Edie also depend on the mysterious and sexy Bryn, who may or may not know more about the craziness in Tammy Jo's life than he is sharing.
Kimberly Frost's WOULD-BE WITCH is the first in the Southern Witch series and is laugh-out-loud fun. Tammy Jo is a hoot as she stumbles through her attempts at making magic and dealing with the men in her life. Zach is a stereotypical good ol' boy, and Bryn Lyons is powerfully sexy! Ms. Frost is an author to watch for in the future.
SUMMARY
In the small town of Duvall, Texas, the only thing more troublesome than gossip — is magic.
The family magic seems to have skipped Tammy Jo Trask. All she gets in the way of the supernatural are a few untimely visits from the long dead, smart-mouthed family ghost, Edie. But when her locket—an heirloom that happens to hold Edie's soul—is stolen in the midst of a town-wide crime spree, it's time for Tammy to find her inner witch.
After a few experiences in dysfunctional magic, Tammy turns to the only one who can help; the very rich and highly magical, Bryn Lyons. He might have all the answers-and a 007 savoir faire to boot-but the locket isn't the only legacy passed down in Tammy's family. She also inherited a warning...to stay away from anyone named Lyons.
---
What do you think about this review?
Comments
No comments posted.

Registered users may leave comments.
Log in or register now!