"Another screwball romantic comedy from one of the masters."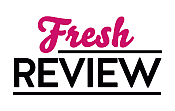 Reviewed by Suan Wilson
Posted January 15, 2009

Georgie York, a former sitcom star with three movie bombs to her credit, watches as her humiliating life makes the front pages of all the newspapers. First, her gorgeous husband Lance runs off with Jade, a humanitarian actress. Now, sonogram pictures of their newly conceived child are thrown in her face while the paparazzos snap candid shots of her heartbreak. It is the last straw. Tired of her life spiraling out of control, Georgie devises a plan. Unfortunately, it backfires. Georgie takes off to Vegas intending to show the public her new carefree self. When she awakens in the hotel, she finds a man in her bed and not just any man but Bramwell Shepard, her self-destructive co-star from her teen sitcom "Skip and Scooter." It gets worse -- they are married!
Refusing to look like a fool, Georgie convinces Bram to go through with the marriage for a year. She can help him reform his bad-boy image and she will reinvent herself. There will be no more poor little Georgie pictures in the media. As they settle down in their roles, Georgie discovers Bram's vices are gone. The man she hated has changed. Bram and Georgie work through their baggage, both new and old. The progress they make is impaired when the media learns of their deception. They must decide if they can overcome the odds and embrace the changes that have enveloped them.
Ms. Phillips's screwball romantic comedy has some priceless scenes. One of the funniest is Lance, Jade, Bram and Georgie being quarantined together. Ms. Phillip balances the comedy with serious issues as the characters delve into the pain people inflict, intentional and unintentional, on the ones they love.
SUMMARY
How did this happen? Georgie York, once the costar of America's favorite television sitcom, has been publicly abandoned by her famous husband, her film career has tanked, her father is driving her crazy, and her public image as a spunky heroine is taking a serious beating.
What should a down-on-her-luck actress do? Not go to Vegas . . . not run into her detestable former costar, dreamboat-from-hell Bramwell Shepard . . . and not get caught up in an ugly incident that leads to a calamitous elopement. Before she knows it, Georgie has a fake marriage, a fake husband, and maybe (or not) a fake sex life.
It's a paparazzi free-for-all, and Georgie's nonsupporting cast doesn't help. There's Bram's punk-nightmare housekeeper, Georgie's own pushy parent, a suck-up agent, an icy studio head with a private agenda, and her ex-husband's new wife, who can't get enough of doing good deeds and saving the world—the bitch. As for Georgie's leading man, Bram's giving the performance of his life, but he's never cared about anyone except himself, and it's not exactly clear why.
Two enemies find themselves working without a script in a town where the spotlight shines bright . . . and where the strongest emotions can wear startling disguises.
Videos

What WILL SEP do for love in her books?
---
What do you think about this review?
Comments
No comments posted.

Registered users may leave comments.
Log in or register now!