"A dashing romantic adventure on the high seas."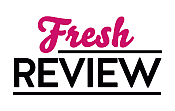 Reviewed by Margaret Ohmes
Posted November 15, 2008

While sailing in the Caribbean, Samantha Fine is the only member of her family to survive the attack of a murdering pirate called Dervish. Her sense of revenge overwhelms her sense of grief and she vows to take his life in return. As unsuitable as it is for a young lady of her upbringing, she nonetheless takes on the persona of a pirate and sails the seas as Sam Steele. Over time, she's garnered a reputation of a "man" with a ruthless and coldhearted temperament, yet all her attempts at finding Dervish have ended in disappointment.
Samantha realizes she must find someone to help her, someone who can move freely among Dervish and his kind, as well as a willingness to accept her terms. Luke Bradley is just such a man. But can she trust him to keep her secrets and to keep his bargain with her, since he too has a score to settle with Dervish? Samantha and Luke set out to locate a man they both want desperately to find, but somewhere along the way, they begin to lose sight of nearly everything except the feelings raging between them. Samantha is determined to get her revenge, but Luke's only purpose seems to be to win Samantha's love.
This heroine has a huge obstacle to overcome. When the time comes, will she really be able to take a man's life as revenge for the loss of her family? It's a realistic question given that this is so contrary to her otherwise gentle nature. As the author introduces the hero, who has a totally different kind of demon to tame, the story takes on an air of excitement and danger setting the stage for a truly wonderful pirate adventure. According to the author's website, this book is the first in a series about pirates and the Caribbean and a great start to what promises to be a fantastic succession of romantic adventures on the high seas.
SUMMARY
When her family was murdered by a brigand named Dervish, all that Samantha Fine cherished was swept away. Driven by revenge, she becomes Sam Steele, the most cunning pirate on the seas. Pirate Luke Bradley has discovered that a fiery female spirit wrestles beneath Sam's fearsome exterior. Luke once sailed with Dervish and has his own score to settle. But as he joins Sam on her journey across the Caribbean, Luke is drawn to her loyal heart and courageous strength. Now, making Dervish pay for his sins is second to the quest to win Sam's heart.
---
What do you think about this review?
Comments
No comments posted.

Registered users may leave comments.
Log in or register now!