"A romantically sensuous love story between two unique creatures."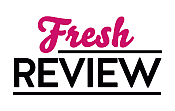 Reviewed by Mandy Burns
Posted October 15, 2008

Erotic Paranormal | Fantasy | Romance Erotica Sensual
Jonah dedicates his life to fighting battles for the Lady somewhere in the skies and unbeknownst to the clueless humans she protects. As an angel, Jonah hopes the demon blood he spills is for the greater good, but he's starting to doubt his will and his Lady. During a battle with many demons, Jonah loses his concentration for a moment and his wing is severed from his body causing him to plummet into the ocean below. He's ready to give up and succumb to the darkness he's sure will follow.
Anna's family considers her an outcast, so being alone is a normal. Her only friends are the wondering creatures of the ocean. During one of her adventures, she sees a glowing feather floating in the water; she's startled to find it leads her to a fallen angel. Anna's instincts tell her to run, but her heart pushes her to escape to the abyss with the angel in tow to save him from the demons bearing down on their location. Anna puts aside her fears of the unknown and carries Jonah to safety in the depths of the ocean.
Joey W. Hill is one of my favorite authors. The creativity and depth of the characters she writes are phenomenal, whether it's vampires, mermaids or angels. Her books are always must-reads!
SUMMARY
The angelic Jonah has been battling the Dark Ones for centuries. But his noble spirit has begun to tire with the weight of war—allowing a Dark One to strike a blow that severs his wings and knocks him into the sea.

Anna is a Daughter of Arianne—a direct descendant of the mermaid of legend. Anna's longing for love compels her to risk her very life to protect and hide the fallen Jonah. And the longer Jonah delays his return to the heavens, the more Anna's secret passions are tempted.

But as she falls more in love with him, Anna wonders if she's destined to lose her heart and her dreams to save Jonah's soul…
---
What do you think about this review?
Comments
No comments posted.

Registered users may leave comments.
Log in or register now!