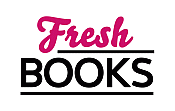 Best reads in December
//================================================== // Deprecated methods // I don't recommend the use of the following methods, // but they are included for backward compatibility. // You can delete them if you don't need them. //================================================== //-------------------------------------------------- this.set_image = function(imageobject) { // This method is deprecated; you should use // the following code instead: // s.image = document.images.myimagename; // s.update(); if (!document.images) return; this.image = imageobject; } //-------------------------------------------------- this.set_textarea = function(textareaobject) { // This method is deprecated; you should use // the following code instead: // s.textarea = document.form.textareaname; // s.update(); this.textarea = textareaobject; this.display_text(); } //-------------------------------------------------- this.set_textid = function(textidstr) { // This method is deprecated; you should use // the following code instead: // s.textid = "mytextid"; // s.update(); this.textid = textidstr; this.display_text(); } } //-->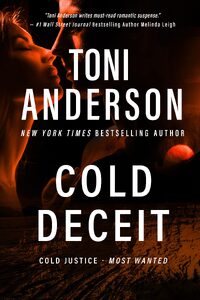 "Temptation never looked so good, nor proved too hard to resist."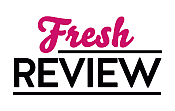 Reviewed by Melissa Kammer
Posted October 7, 2008

Romance Paranormal | Romance Erotica Sensual
Gideon was once the greatest archangel of the Arcan gods, but when he fell in love with a mortal woman, his lust for her cursed him. He is now known as the Lord of the Dark, and his punishment has left him in a state of constant arousal. The slightest touch causes him pain, and his ever- present wings are extremely sensitive. Whenever, he tries to slake his need, there are watchers who throw lightning bolts at him. One of his conquests is overly distraught by the pain from the bolts, and as a siren she brews up a storm that causes shipwrecks. An unfortunate survivor makes their way to his only place of solitude, and her innocence and her sensuality tempt him as no other has before her. Will Gideon succumb to his desires and take her? Or will the threat the watchers pose to her stop him from his madness?
Rhiannon is aboard one of the ships caught in the siren's spell. She knows that the ship is going to crash, and the only option left for her is prayer. She prays to the Arcan gods for either a swift death or for safe passage to the Dark Isle. When she washes up on shore, she figures that she has been shown the favor of the gods. The cave where she seeks refuge is obviously someone's home, and when she meets the owner, she is struck by a need that she has never known before. This man, this fallen angel, has awakened her desires, and she longs for him to fulfill the emptiness inside her. Can she convince Gideon that they were made for each other? Will they be able to outwit the watchers that haunt Gideon's every move?
Dawn Thompson has crafted an overtly imaginative erotic fantasy. Mythical creatures run aplenty on the Dark Isle, and each seems to have their own trials to deal with. Gideon is a tortured soul, and his story is very dark. We know that he will have a very treacherous path to tread to reach some type of redemption. Rhiannon is a very trusting soul, and she is ready to give everything to the man that has so easily captured her desires. She is also so very mortal, and quite capable of stirring up trouble. LORD OF THE DARK is a very stimulating romance, and I do hope that the late Ms. Thompson completed the other tales in this series.
SUMMARY
Come To Me
,
Gideon, the greatest among the archangels of the Arcan gods, fell from grace eons ago when he lusted after a mortal woman, knowing well that it was wrong—and that he would live forever with his sin. In his flight from Paradise to the Dark Isle, the vengeful gods exacted an unusual punishment: the slightest touch upon his wings, even from the wind that carries him aloft, arouses him. When a beautiful maiden, survivor of a shipwreck, comes to his lonely kingdom, it is all he can do to restrain himself—Rhiannon, a vision of sensual perfection, awakens true passion in his soul. Enfolding her in his huge, silver-white wings is the only way he can protect her. Heedless of the risk, Gideon is compelled to make her fully his—and the lovers succumb to an erotic enchantment like no other...
---
What do you think about this review?
Comments
No comments posted.

Registered users may leave comments.
Log in or register now!