"What's a woman to do, when her man is taken by another, but cause as much havoc as humanly possible"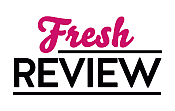 Reviewed by Jacqueline Fleming
Posted June 15, 2007

Women's Fiction | Mystery Amateur Sleuth
Eloise "Weezie" Foley is a picker. That is a person who buys antiques at the source (usually a garbage can or garage sales), fixes them, and sells them to dealers. She's recently divorced from Talmadge Evans III. In the property settlement she received the carriage house attached...to the 1858 townhouse she had renovated during her marriage, that her ex-husband and Caroline DeSantos, the skunk who stole him live in.
When Danny Stipanek returns from the Marine Corps to Savannah, he is hired by Bebe Loudermilk as the newest chef at Guale. Head strong and dominating, he doesn't play second string. He did once, but isn't about to share those reasons with anybody, not even with Weezie, the woman he still holds a torch for since high school.
Anna Ruby Mulinax of the Beaulieu dies leaving no heirs to an estate valued in the millions. The Savannah Preservation League would like the house and property proclaimed as a historical site: the very last working rice plantation in Georgia. However, at the memorial service, Caroline brags that the land has been sold to the Coastal Paper Products as the site for their new paper company.
Bebe Loudermilk's unsubtle attempts at playing matchmaker between the new chef and her best friend Weezie, wasn't one of her best ideas. How was she to know that Danny Stipanek is the boy Weezie lost her virginity to?
The bulldozers are scheduled to come, and the estate sale of a life time is about to commence. Weezie arrives early but when nature calls, she sneaks into the locked mansion to use the bathroom. Finished, she innocently finds a dead body: Caroline DeSantos the fiancé of her ex-husband. She is arrested not just for breaking and entering, but becomes the immediate murder suspect.
Things are heating up between Danny and Weezie and would be consummated by lustful acts except like the interrupted demolition of beautiful old mansion, comical interrupts stop them during very hot foreplay.
It's not just the murder that needs to be solved. Antiques show up at local shops, antiques that Weezie knows should still be under lock and key waiting for the estate sale.
I really enjoyed reading SAVANNAH BLUES by Mary Kay Andrews. It is filled with a quirky sense of small town southern life that even this northern woman can relate to. I especially liked the way the author uses antiques for both character description and to color and describe the scene.
A special discussion has to be used for the side characters. Bebe is the kind of best friend I think every woman wishes she had on her side during the best and worst of times. James Foley, her uncle, is an ex-priest and now small town attorney whose personal life holds more secrets than the confessional his clients attempt to use his office for. Her mother is an alcoholic, and near disfunctional behavior are getting scary, forcing Weezie to intervene. So, read, enjoy, and have fun.
SUMMARY
Landing a catch like Talmadge Evans III encouraged Eloise "Weezie" Foley to buy a gem of a townhouse in Savannah's historic district. Divorcing Tal got her exiled to the backyard carriage house, where she has launched a spite-fest with Tal's new fiancé, the elegant Caroline DeSantos.
An antiques picker, Weezie combs Savannah's steamy back alleys and garage sales for treasures when she's not dealing with her loopy relatives or her hunky ex-boyfriend. But an unauthorized sneak preview at a sale lands Weezie smack in the middle of magnolia-scented murder, mayhem . . . and more. Dirty deals simmer all around her, just as her relationship with the hottest chef in town heats up and she finds out how delicious love can be the second time around.
---
What do you think about this review?
Comments
No comments posted.

Registered users may leave comments.
Log in or register now!