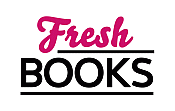 Spring for these books in March
"A great addition to cozy mystery genre!"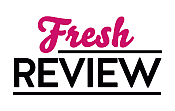 Reviewed by Denise Powers
Posted August 26, 2008

Cozy mystery writer Sir Adrian Beauclerk--Fisk just loves to cause trouble for his rather ghastly family. He constantly changes his will, leaving his adult children in constant limbo. His latest scheme to make havoc begins with the gaudy wedding announcement just sent to family members—including his ex-wife—summoning the brood to his sprawling estate for the happy nuptials.
The Beauclerk--Fisk family is the definition of dysfunctional. There's Ruthven, the oldest and heir apparent, who's as cold-blooded and ruthless as they come. His socialite wife Lillian is as shallow as the day is long. The second son, George, is almost on a par with Ruthven but always comes up short when compared to his big brother. Natasha is the latest in George's string of girlfriends, but she's unlike his usual airheads. Youngest son Albert is a washed-up actor with a taste for booze and is protective of his little sister. Youngest child Sarah writes cookbooks and is somewhat eccentric but lacks the family mean streak. And of course Sir Adrian himself, malevolent and spiteful, yet he inspires loyalty from his cook. Lovely bride Violet is a widow with a very scandalous past.
Once the entire clan (minus Sir Adrian's ex-wife Chloe) gathers in Cambridgeshire, trouble is sure to follow. When one member of the family is brutally murdered, everyone on the estate becomes a suspect. Detective Chief Inspector Arthur St. Just is on the case, aided by Sergeant Garwin Fear. Will they be able to unravel the conflicting stories to find the murderer before s/he strikes again? What does a fifty-year-old murder have to do with the present case?
DEATH OF A COZY WRITER is filled with twists and turns, making the reader constantly reassess who might be the guilty party. The story ends with a Christie-like denouement, revealing a killer and a motive that only the most attentive reader could have predicted. I myself was fooled; be warned, some of the clues are very subtle. Try Ms. Malliet's prize-winning debut for a classic cozy set in modern times.
SUMMARY
From deep in the heart of his eighteenth century English manor, millionaire Sir Adrian Beauclerk-Fisk writes mystery novels and torments his four spoiled children with threats of disinheritance. Tiring of this device, the portly patriarch decides to weave a malicious twist into his well-worn plot. Gathering them all together for a family dinner, he announces his latest blow — a secret elopement with the beautiful Violet... who was once suspected of murdering her husband.

Within hours, eldest son and appointed heir Ruthven is found cleaved to death by a medieval mace. Since Ruthven is generally hated, no one seems too surprised or upset — least of all his cold-blooded wife Lillian. When Detective Chief Inspector St. Just is brought in to investigate, he meets with a deadly calm that goes beyond the usual English reserve. And soon Sir Adrian himself is found slumped over his writing desk — an ornate knife thrust into his heart. Trapped amid leering gargoyles and concrete walls, every member of the family is a likely suspect. Using a little Cornish brusqueness and brawn, can St. Just find the killer before the next-in-line to the family fortune ends up dead?
---
What do you think about this review?
Comments
No comments posted.

Registered users may leave comments.
Log in or register now!