"A vow to never fall in love is put to the test when an elusive lady captivates a gentleman's heart."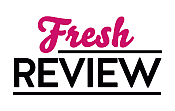 Reviewed by Suzanne Tucker
Posted August 15, 2008

Harry Morant has no time for lengthy wooing and no intentions of marrying a highbrow aristocratic lady. He wants a nice, middle-class, suitable bride with morals and respectability. He's asked his loving aunt to help him with this endeavor.
Nell Freymore, Lady Helen, has had a lifetime of evasions, lies and secrets. It's time for her to take charge of her life, search for the baby daughter who was stolen from her in the night and find a safe place to raise her.
Harry and Nell meet by accident and their worlds change forever. No woman has ever created such fire in Harry, and in such a short time. He cannot get her out of his mind. Suddenly there's no "suitable bride" for him. There's only Nell. He doesn't know how it's happened, or why; he only knows it is so. She's independent and strong, but so very vulnerable and needs someone to care for her.
Nell is swept off her feet by Harry but is not capable of making any decisions with her life until she finds her daughter. This is all that keeps her going. The whole of her life she's met only talkers; liars; dreamers; takers. Harry is not much of a talker; he is a doer and he promises to find her daughter. No one has ever really needed Harry; not until Nell. He cannot fail her in this quest.
Anne Gracie has gifted us with the latest chapter in her Devil Riders series and it's a winner. We are reunited with characters we've come to know and love. A few more scores are settled, a few more hearts are entwined and a few more dreams come true. HIS CAPTIVE LADY captures our hearts in a charming, witty and magical romance. You will anxiously and patiently await the next chapter to this wonderful series as soon as the last page is turned. Who will be the next Devil Rider to lose his heart? Anne Gracie is a treasure.
SUMMARY
No one can resist the Devil Riders: four war heroes in search of one good woman.
Harry Morant's tough exterior hides a badly scarred heart. The natural son of an earl, high-born ladies have only one use for him—in the bedchamber. Now, after eight years at war, Harry is breeding racehorses and planning a practical, unemotional marriage. But when he buys a new estate, his careful plans are threatened by an unexpected passion for— of all things—an earl's daughter.
---
What do you think about this review?
Comments
No comments posted.

Registered users may leave comments.
Log in or register now!