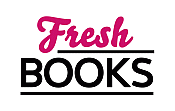 Great Summer reading - June releases
"Riveting historical romance"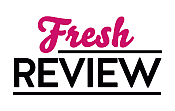 Reviewed by Melissa Kammer
Posted July 29, 2008

Richard Wexton, Duke of St. Austin, is an honorable man, but the man he is dealing with is less than honorable. He expects to pay off his brother's debts when he visits Thaddeus Jamison, but instead the miller threatens his family and blackmails him into marriage. Richard will do anything to save his family even if it includes marriage to the miller's daughter, Leah. After all, she does come with a sizable dowry. However, when he sees Leah, he realizes that she is a true prize. She is a beautiful woman of spirit, and she seems to stir something inside him. Will he tame the feisty woman who will become his wife or will she tame him? Will this be a love match after all?
Leah Jamison is a dutiful daughter, but she never thought her father would arrange her marriage to a duke. She knows that there is some kind of trickery involved, but she is not sure what. When she confronts the duke to try to break the arrangement, he assures her that he is happy with the marriage and most especially pleased with her dowry. His unexpected kiss sends a thrill through Leah, and she knows that she will always crave this man's touch. She always wanted to marry for love, not for money, but the duke is someone that she will come to love which makes him very dangerous to her heart. Will she ever be loved in return? Or will Richard despise her for her father's deception?
Janmarie Anello infuses her historical romance with a bit of mystery. Richard and Leah are loyal and honorable characters, but some of her characters harbor secrets, and they are willing to do anything to keep them hidden. It seems that Richard and Leah are pawns in a game they do not realize they are playing. The reader is easily caught in the web of deceit, wondering what will happen next, and watching spellbound as the game unfolds. A DANGEROUS MAN titillates the senses with the promise of a scandal and the passion of blossoming love. This is a fantastic read and a book that was hard to put down.
SUMMARY
A SCANDAL?
Spirited and sensual, heiress Leah Jamison knew she would marry one day, but she had thought it would be for love, not because of her father's trickery. Yet her anger soon melts into arousal when she experiences the expert caresses and bold kiss of the man who will become her husband. Richard Wexton is a duke, accustomed to command. Instead of resisting him, all she can do is ask for more…
...OR A WEDDING?
Richard Wexton, the Duke of St. Austin, is a man of honor— and he is furious at the idea of being blackmailed into marriage! Alas, he had no choice but to consent to the outrageous scheme. Then he sees Leah for the first time: his bride-to-be is a beauty beyond compare. He cannot ignore his feelings of ardent desire—and passionate love…
---
What do you think about this review?
Comments
No comments posted.

Registered users may leave comments.
Log in or register now!