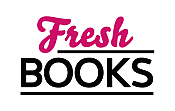 Close out December with great reads
"An erotic collection of sexy stories that should be able to whet any appetite."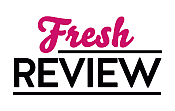 Reviewed by Mandy Burns
Posted July 19, 2008

Romance Erotica Sensual | Romance Anthology | Erotica
THE DECIDEDLY DEVILISH DUKE - Allyson James: Amelia Lockwood is in a current state of dire straits, which leaves her begging her late husband's cousin for money. She has a plan to win what she owes in a card game when everything goes wrong. Michael Beaulieu, the Duke of Bretherton, plays in the cousin's place with stakes of his own.
A NIGHT AT THE THEATER - Claudia Dain: At 17, Zoe Auvray relocates from Paris to London in search of a profession as an actress to earn her own keep. Unfortunately, she loses her opportunity to a jealous harlot. This leads Zoe to befriend a lady of the night, who convinces her that the best place to find a rich and handsome man to take care of all her needs is at the theater.
HUNTER'S MERCY - Shiloh Walker: When Jack Callahan returns from the war to fulfill his promise to watch over and protect his late best friend's sister, Mercy Harper, he comes across a pack of shape shifters terrorizing and betting on a victim. To his dismay, it's Mercy in men's clothing and Jack immediately takes action. He changes into a black sleek cat and comes to her rescue only to find out she doesn't want it.
THE MEN & WOMEN'S CLUB - Robin Schone: Ardelle Dennison, a publicist for the London Museum, and Joseph Manning, a Latin professor, have created the Men and Women's Club for individuals to safely explore sexuality with a group of others who feel the same way and are eager to learn. What they've forgotten to explore is their reasons for creating such a place.
PRIVATE PLACES is an erotic collection of super sexy stories that will whet any appetite. Definitely a pleasurable read.
SUMMARY
Four all-new hot tales of yore, by the queens of erotic fiction.

USA Today bestselling author Robin Schone shares a tale of a man and a woman in a notorious club, who learn how very dangerous desires of the flesh can be. Claudia Dain heats up this collection with the story of two voyeuristic young courtesans who might just take part in a very public seduction at the theatre. Allyson James has a card- playing, cunning widower and a desperate young widow learn that passion is the ultimate wild card. And finally, Shiloh Walker introduces a short story of a woman saved by a shapeshifter. Now, if only she could think of a way to repay him?

Rarely does such blush-worthy, heated erotica exist - and almost never all in one book.
---
What do you think about this review?
Comments
No comments posted.

Registered users may leave comments.
Log in or register now!