"Pleasantly surprised... and now waiting for more."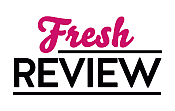 Reviewed by Marie Toussaint
Posted June 30, 2008

Romance Paranormal | Paranormal
Maia Frasier thought that she was done with troubleshooters and demons when she gave up her powers years ago. Then a wounded troubleshooter shows up at her house claiming that her sister is in danger. Creed Blackwood needs Maia's assistance with finding a demon but, he's hiding that he's been experiencing blackouts and his powers have become erratic. Maia soon begins to believe that Creed may be more dangerous to her and her sister than any demon could be.
I wasn't sure what to think about IN TWILIGHT'S SHADOW when I started reading it but the more I read the better it got! It was one of the best books that I have read in a long time. Ms. O'Shea's voice is highly entertaining and I found myself eagerly anticipating what was going to happen next.
One thing that didn't work for me was that sometimes Maia seemed too focused on her looks. But, we discover that people never saw her beyond the surface so it was all she knew. I loved how O'Shea showed the vulnerable sides of both Maia and Creed. It made them more relatable to me, the reader. Also, their banter was sweet, touching and sometimes really funny.
Another thing that I really liked about this book was that the villain was smart and scary. I was constantly thinking, 'what will he do next?' I loved the unique relationship between Maia and her sister. You could totally see the love between them. This was the first book I've read by this author and I'm eager to read more.
SUMMARY
In the latest Light Warriors novel from O'Shea (In the Midnight Hour), Creed Blackwood remains a demon hunter, and he is plagued by the temptations of the dark side. Seth, a demon far more powerful than any Creed has encountered, unsuccessfully tempted Maia Frasier: she stole some of Seth's power before forsaking her own power and giving up demon hunting. Enraged, Seth vows to destroy Maia the best way he knows how-by attacking her powerful sister, Ryne, and stealing her power. Creed shows up on Maia's door, injured and in need of assistance. Maia, despite having no magic, determines to help him and to do anything to save her sister from harm. The plot tends toward involution, but Maia is a strong, realistically vulnerable heroine, and gruff Creed melts almost immediately.
---
What do you think about this review?
Comments
No comments posted.

Registered users may leave comments.
Log in or register now!