To The Limit, August 2005
The Bodyguards, No. 2
by Cindy Gerard

St. Martin's Press
Featuring: Tyler McClain; Eve Garrett
330 pages
ISBN: 0312990928
EAN: 9780312990923
Paperback
Add to Wish List

Purchase
"Fast paced and full of surprises"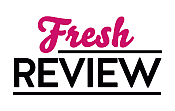 Reviewed by Barbara Boehler
Posted September 5, 2005

Eve Garret was only trying to meet a friend, but instead she met up with someone who wanted her dead. When she finds out that Tiffany is missing, she starts looking for her in the clubs that Tiffany is known to frequent. For some strange odd reason, fate seems to be playing with her as she bumps into an old flame, and now she'll have to learn to deal with him in spite of everything to save Tiffany.
Mac McClain took a PI job to find billionaire Jeremy Clayborne's missing daughter, Tiffany. He didn't expect to run into Eve with her sharp tongue and the grudge that she won't get over. Even learning that she was in the Secret Service and knowing how protective her family is, he can't seem to get over her.
Cindy Gerard mixed a healthy dose of family, friends, humor, and heartache in this tale full of action. The fire between Mac and Eve was always full of surprises. Around every corner, they seem to get closer no matter how much Eve wants to keep her distance. Between brothers, uncle and the past, she learns that everyone can change and forgive.
SUMMARY
HER RULES: NEVER DOUBT YOUR INSTINCTS…
Please come…and hurry. The frantic message was for securities specialist Eve Garrett, left by her friend, Tiffany, the missing teenage daughter of Florida's most reclusive multi-billionaire, Jeremy Clayborne. However, the only thing the stormy midnight rendezvous got Eve was a cold pistol to the head and being left for dead.
NEVER TRUST THE BAD BOYS…
He's Mac McCain, the arrogantly sexy beach bum who seduced and abandoned Eve years ago. Now he's a P.I. hired by Clayborne's own camp to find Tiffany, a party girl on a party run. With two attempts on her life, Eve has reason to suspect it's something more sinister.
AND NEVER SAY NEVER.
Where the search is taking Eve and Mac is into the dark secrets of the rich and famous, into the shadow of a killer playing by his own rules, and into the heart of a sizzling desire re-ignited by danger that threatens to claim them both.
---
What do you think about this review?
Comments
No comments posted.

Registered users may leave comments.
Log in or register now!