"In a world with a rigid caste system, only an icarus can cross the barriers."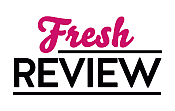 Reviewed by Leanne Davis
Posted May 29, 2008

The city of Ondinium is ruled by a rigid caste system. Even going so far as dividing the city into sectors which some people never leave. Only the icarus are allowed to move freely about the city. Their wings are metal, a metal so light that they float on their own.
Taya has always wanted to be an icarus but her aspirations don't end there. She has applied to the diplomatic service and is awaiting the results. One of her greatest joys is flying. One day during an early morning flight, Taya witnesses a wire ferry accident and is the only one in position to save the riders.
Her rescue will set into motion a series of events which will bring her to the notice of the Forlore brothers. One is handsome, brilliant and charming. Alister sits on the governing council and writes programs for the the Great Engine. Cristof, who turned his back on his caste, repairs clocks in the lowest sector of the city.
As the conspiracy is revealed, Taya will find herself having to trust two men who have great secrets to hide. Only Taya will be in a position to save the Great Engine and her world from a madman.
In an intriguing story built in a world with very little interaction between the castes and a series of rules which are used to hide horrible secrets, the author crafts a world which is all too believable. The story is full of twists and turns which take the reader in unexpected directions.
Taya learns that being born into an upper class family is no guarantee of happiness. As she works to uncover the complex plot of lies, deceit, terrorism whic afflict her world, she will be forced to defend herself from accusation of murder and conspiracy. Taya will have to trust her instincts as she finds herself drawn into the lives of Alister and Cristof.
If you like books that start off with breath-taking events, CLOCKWORK HEART is the book for you. There is a hint of romance which leavens the drama of the the plot. This is a unique story which crosses the fantasy/romance barrier.
SUMMARY
A steampunkish romantic fantasy set in Ondinium, a city that beats to the ticking of a clockwork heart. Taya, a metal-winged courier, can travel freely across the city's sectors and mingle indiscriminately among its castes. A daring mid-air rescue leads to involvement with two scions of an upperclass family and entanglement in a web of terrorism, loyalty, murder, and secrets.
---
What do you think about this review?
Comments
No comments posted.

Registered users may leave comments.
Log in or register now!