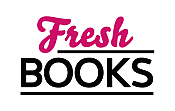 Books to enjoy in May! Let your reading blosson!
"An intoxicating love story"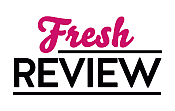 Reviewed by Melissa Kammer
Posted March 7, 2008

The Killaney cousins run their own shop called Potions and Lotions in Asheville, North Carolina. They create the scents that they use in the products in their shop. During the making of their tenth concoction, there is a strange occurrence, but nothing seems to be wrong with the mixture. Soon the three cousins will look back and wonder if there was something special with that blend. Is it possible that they created a love potion?
In HE LOVES ME, HE LOVES ME NOT, Damian Bennetti , a high end mechanic, has a crush on Diana Killaney, the youngest cousin. He goes into their shop all the time to see her, and one day he finally asks her out. Diana also has a crush on Damian, but she pegs him for a player, so she wants nothing to do with him. She accepts the date hoping to dispel future situations. Things heat up pretty quickly between the pair, and Diana needs an explanation. She remembers that she rubbed some of the #10 cream into his hands the day he asked her on a date. Is the passion that flares between them related to the #10 potion or is it just a coincidence?
In MOVIE MAGIC, Elizabeth Killaney, the oldest cousin, is reflecting on her life. She is nearing forty, and she is starting to feel old. The fact that Diana seems to have found love is not helping her feel any better. When she is practically swept off her feet by a gorgeous man named Enrique Cantilano, she is speechless. Enrique scouts locations to film movies, and he is currently scouting out the Biltmore property. There seems to be a mutual attraction between them, but Elizabeth remembers the last time she was in a relationship. Is it possible that he is only attracted to her because she is wearing the #10 scent? Or is there something more between them?
In I DREAM OF JEANNIE, Nathan Hardison cannot stay away from Lotions and Potions. He is infatuated with Jeannie, the blonde bombshell and chemist. Jeannie notices the man that keeps picking up items in the store, and she is definitely interested in his looks. When he asks to speak to her in private, Jeannie allows him to take her to the park. She ends up inviting him to dinner where he blurts out that he dreams about her. He saw her the one time he was in the shop when his sister bought him shaving cream. The chemist in Jeannie is skeptical about the magic her cousins swear accompanies the #10 scent, but is it possible that they made some kind of love potion? Or have all three of them just found their soul mates at the same time?
Janice Maynard has written an enchanting love story. She takes us on a fast, sexy ride as the three women crash head on with their erotic fantasies. Her characters are all sensible, but they are allured by the possibility of magic. Her writing is flawless and the three tales flow smoothly together to create a superb novel. THE PERFECT TEN is a stunning romance, and I was spellbound with each cousin's story.
SUMMARY
More "sizzling heat"* from the acclaimed erotic author of Improper Etiquette.

Love is simmering in the mystical Blue Ridge Mountains, where the Killaney cousins are concocting new elixirs in their shop, Lotions and Potions. One night, under an April full moon, the three women are in their mini-lab when an odd chemical reaction occurs. Suddenly three very handsome men show up, one for each of them. The sexual chemistry is off the charts, but are the passions for real-or are they just the work of an intoxicating aphrodisiac?
---
What do you think about this review?
Comments
No comments posted.

Registered users may leave comments.
Log in or register now!