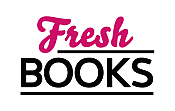 Summer reading in July you need to start
"Like a cool splash of water to the face -- shocking, stimulating, and refreshing."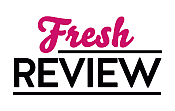 Reviewed by Jude Davis
Posted February 14, 2008

Malinche is the wife every man dreams of having. She is a cookbook writer and extraordinary chef in her own right. Despite the fact that she has three adorable daughters, she is still thin and even if there are tell--tale signs of aging, her loving husband doesn't let on. He is proud to be seen with her at the company functions until he starts working late and not making it to his own family functions. She should have seen the signs, but lack of trust has already backfired on her once, so she really doesn't want to go there again.
Nicholas, Mal's husband, could never imagine cheating on her. He should know better since being a divorce attorney he gets to see daily the catastrophes that are caused by infidelity. Men can be so stupid ruining their lives for a roll in the hay, but when infatuation, lust and fear collide it can be very erotic. It's not excusable, but explainable. It would never happen again. He can break it off. He's not that stupid. What webs get woven when lies are the predominating thread that holds a relationship together?
Sara Kaplan, a young new solicitor to the law firm, could never look at a married man. How long has she been advising her best friend to break out of her "going nowhere" affair? But with Nicholas it was different. It was only going to be a one night stand, so what could be the harm? No emotional attachments, just amazingly hot sex. Two adults able to call it quits when they wanted. So what's a few more times before she calls it quits with the married man? She couldn't actually take him away from his wife if they were happy together. Boy can he make her feel special though. How is she ever going to let Nicholas go now that he has gotten into her head? THE ADULTERY CLUB is undoubtedly the best book I have read in a long time -- bar none! I was expecting a fluff book about someone having a "nice innocent" little affair. Wow was I wrong! Every woman, married, single, in or out of an affair should read this before going another step. Tess Stimson delves into, with brutal honesty, the havoc that is wreaked when desire outweighs loyalty. What a compelling tale of three different perspectives regarding the realistic predicament that has ruined many a marriage. Amazingly written was the perceptive from each side of the triangle regarding the same situation. Fascinating, fast paced and witty as ever, this book is on my favorite list. I have told every woman I have seen with half a breath about it - a book that gets into your head and stays.
SUMMARY
Nicholas Lyon is the perfect husband--a handsome divorce attorney who dotes on his wife and family. Sara Kaplan is the perfect seductress--a vivacious young lawyer tired of being single. And Malinche Lyon is the perfect wife--a still-beautiful cookbook writer and mother to three darling daughters. Now, in this smart, wickedly sexy novel, Nick, Sara, and Malinche are all about to join...The Adultery Club

Suddenly Nicholas--a man totally in love with his wife-- is fantasizing about Sara. Sara is toying with Nick. And Malinche is facing temptations of her own. While appetites are whetted and sated from London to the English countryside, what began as instant animal attraction is spinning wildly out of control, turning lives upside down -- and hearts inside out. And now one heretofore happily married man and two very different women are about to discover the difference between fulfilling your wildest desires-and getting your just deserts.
---
What do you think about this review?
Comments
No comments posted.

Registered users may leave comments.
Log in or register now!