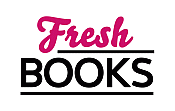 December's Must-Reads: Top Books to Close Out the Year with a Bang
"Two powerful and masterful tales of regret and undying love"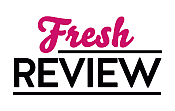 Reviewed by Kate Garrabrant
Posted December 2, 2007

IMMORTAL DESIRE has two incredibly written tales that will grab you close and won't let go.
Destiny
Nathan King lives a quiet and simple life selling antiques. He has a life of ease and tranquility. One morning as Nathan reads a local newspaper, he goes into shock. He sees a blast from his past, a woman he has loved for over 2000 years. Her name is Nidaba and at one time she was a high priestess and lover to Eannatum, the king of Sumer, an ancient civilization that is no longer in existence. Nathan was this king, is immortal and has believed his love, Nidaba died thousands of years ago. But the picture of this unidentified woman who tried to commit suicide stares back him and is the exact duplicate of his dear Nidaba. He will go to the mental hospital to see if this is the woman he thinks she is. And if it is Nidaba, he will rescue her and try to find out how and why she has been alive this long without seeing him. Nidaba is indeed Nathan's immortal lover. She was shot by another immortal, a dark and evil woman who was Nathan's queen of Sumer. Her name is Puabi and her thirst for revenge against Nidaba and Nathan is as old as creation itself. Nathan is able to break Nidaba out of the hospital and bring her to his home. But Nidaba is a shell, barely alive, hidden within herself and her memories of Nathan and their life together and of their son who was murdered. Both Nathan and Nidaba have flashbacks of when they first met and when they were lovers. But when Nidaba comes out of her catatonic state, Nathan expects answers to his questions. Nidaba feels that Nathan was one the one to betray her all those years ago and is not willing to forgive Nathan for the past. But when death and destruction comes knocking on their door due to Puabi, they realize they must learn to trust one another again and team against the evil that wants them both dead. Immortality
Matthew is taking a boat ride of the coast of Bermuda when he finds a floating body of a woman. Thinking she is dead, he grabs her out of the water and is soon speechless. First of all she is not dead and she looks exactly like his dead wife, Gabriella. He takes her back to his island home to nurse her back to health and hoping for some answers when she awakens. Puabi was already to embrace death since she was left to burn in a house fire by her immortal husband and his immortal witch of a lover. She is sick and tired of being evil and wanting revenge after two-thousand years. But when she is rescued by Matthew, she is not sure what she wants or needs anymore. He looks at her with longing and she begins to have pangs of happiness she hasn't felt in so long. Both Puabi and Matthew have their own personal demons they must work through. Matthew can't help but being attracted to this mysterious woman who reminds him of his deceased wife. But Puabi is more vibrant and alive than Gabriella even when she was alive. Puabi is ready to forfeit her life but Matthew won't let her. As they come to grips with their pasts and lusts for each other, another enemy of Matthew and now Puabi is out for blood and their souls. I was lost in "Destiny" and the past of lovers Nathan and Nidaba. As I read their memories and the powerful love between them, I felt such sadness and pangs of regret along side them. I was so sympathetic to both over their losses and their undying love for each other that has burned bright for thousands of years. In "Immortality", Maggie Shayne has written a redemption tale about the evil villain of "Destiny". Both Matthew and Puabi are lost souls who become complete when they finding each other. Love is the key emotion and when they admit what they feel for each other, they are allowed to forgive themselves and the sins they have acted upon to make them feel powerful and whole. Maggie Shayne is a true star in the romance genre and she has also taken the paranormal one by storm. IMMORTAL DESIRE was everything I was looking forward to and her skills as a writer are top notch and her storytelling is so very powerful. I would say run, don't walk to get this latest by a master.
SUMMARY
Two enthralling paranormal romances in one volume from the New York Times bestselling author.

In Destiny, the Immortal High Witch Nidaba is captured by a madman. After endless torment, she escapes-but is deeply altered. Centuries later, she is found by Nathan King, who loved her long ago. But the beautiful woman he cherished has been replaced by a bitter, angry shell of her former self. If Nathan is to soothe her, he must face the horrors that she barely survived.

In Immortality, the Immortal High Witch Puabi thinks herself as good as dead-until she is rescued by millionaire Matthew Fairchild. Still grieving over his late wife, he is startled to encounter a bewitching woman who looks eerily like his lost love. But Puabi is like no one he's ever met before-and she may offer him the passion he needs to heal his heart.
---
What do you think about this review?
Comments
No comments posted.

Registered users may leave comments.
Log in or register now!