"Who knew that fashion could be so deadly...."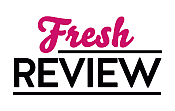 Reviewed by Jennifer Vido
Posted October 23, 2007

Mystery Woman Sleuth | Mystery | Mystery Amateur Sleuth
Josie Marcus, the infamous mystery shopper and part-time unofficial sleuth, is back again for more action and this time she finds herself wrapped up in a peculiar twist of fashion, so to speak, that leaves her quite befuddled. When Halley Hardwicke, designer of luxury and fashion- forward scarves, winds up dead as a doorknob, Josie must don her detective hat and figure out whodunit or else risk seeing her best friend's husband spend the rest of his life behind bars. Jake Bohannon....accused of murder? Now how can that be? As far as anyone can tell, Jake is your bonafide strapping lawyer who would much rather be setting the courtroom on fire than meddling in his neighbor's affairs. Quite smartly, he chooses to leave that job up to his doting and very capable wife, Alyce, who whips up gourmet meals that would make even the likes of Martha Stewart proud. Their lifestyle is the envy of all their peers until the misfortune of being accused of murder tarnishes their reputation and sends them scurrying like mice to find a killer before he or she strikes again. So why then do the police think that Jake had a hand in the murder of the flamboyant Halley Hardwicke? Perhaps it's the videotape that caught his supposedly innocent rendezvous with the eccentric designer at the local hotel that has the police suspicious? Or maybe it's the sample of DNA that has surfaced that links him to the victim that has them in a flutter? Whatever the reason, it's up to Josie and her sidekick, Alyce, to weed out the clues and put the real murderer behind bars before Jake finds himself permanently adding orange to his soon-to-be humble wardrobe.
ACCESSORY TO MURDER is a delightful romantic suspense that entertains as well as humors even the hardest to please of mystery fans. Without a doubt, Elaine Viets knows how to orchestrate a flawless mystery with just the right blend of humor, intrigue, and hot romance. If you are looking to complete your wardrobe for the fall, you just found the most essential piece....Elaine Viets' ACCESSORY TO MURDER.
SUMMARY
Someone has killed Halley Hardwicke, the hot young designer of thousand-dollar Italian silk scarves, in the mall parking lot-and police have their eye on Jake, the husband of Josie's best friend Alyce. The couple lived near the wrap maven, but it seems Halley and Jake were a little too neighborly.
So Josie decides to do what she does best to help out her friend-go undercover and see if she can find some clues. Because this time, there's a lot more at stake than a scarf, even if it's to die for...
---
What do you think about this review?
Comments
No comments posted.

Registered users may leave comments.
Log in or register now!