"Historical NYC is setting for this superb serial killer thriller."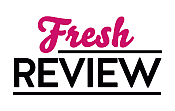 Reviewed by Suan Wilson
Posted October 19, 2007

Historical | Mystery | Thriller Serial Killer
In 1702, a vicious serial killer terrorizes the bustling city of New York. The killer targets respected citizens with no obvious links to one another. A young inquisitive clerk, Matthew Corbett, becomes drawn into the murders. Matthew always looks for answers regardless of where it leads him. This mental acuity and honesty leads him to Mrs. Herrald, a businesswoman, who is impressed with his ability to evaluate and analyze facts. She offers him a position as a problem-solver.
Using his eye for detail, Matthew tackles his first assignment of finding the serial killer, now dubbed by the press as "the Masker." Matthew looks at forensic clues from the murder sites provided by a brilliant doctor. In his investigation, Matthew explores the human spirit and its ability to withstand unspeakable terrors. He struggles with the injustice he sees and the realization that not all evil can be brought to justice.
In his second Matthew Corbett novel, Robert McCammon evokes a richly detailed life of historical New York City. He captures the dark side of human nature and interweaves it with a complex plot in an emotionally charged page- turner. At the violent and surprising climax, McCammon leaves some plot elements unsolved for the next installment of this superior series.
SUMMARY
His epic masterwork Speaks the Nightbird, a tour de force of witch hunt terror in a colonial town, was hailed by Sandra Brown as "deeply satisfying...told with matchless insight into the human soul." Now, Robert McCammon brings the hero of that spellbinding novel, Matthew Corbett, to eighteenth-century New York, where a killer wields a bloody and terrifying power over a bustling city carving out its identity -- and over Matthew's own uncertain destiny.
The unsolved murder of a respected doctor has sent ripples of fear throughout a city teeming with life, noise, and commerce. Who snuffed out the good man's life with the slash of a blade on a midnight street? The local printmaster has labeled the fiend "the Masker," adding fuel to a volatile mystery...while young law clerk Matthew Corbett has other obsessions in mind. Earnest and hardworking, Matthew spends his precious spare time attempting to vindicate the abuses he witnessed growing up in the Sainted John Home for Boys, at the hands of its monstrous headmaster. But Matthew's true calling lies not in avenging the past but salvaging the future -- for when the Masker claims a new victim, Matthew Saulis lured into a maze of forensic clues and heart-pounding investigation that will both test his natural penchant for detection and inflame his hunger for justice.
In the strangest twist of all, the key to unmasking the Masker may await in an asylum where the Queen of Bedlam reigns -- and only a man of Matthew's reason and empathy can unlock her secrets. From the seaport to Wall Street, from society mansions to gutters glimmering with blood spilled by a deviant, Matthew's quest will tauntingly reveal the answers he seeks -- and the chilling truths he cannot escape.
---
What do you think about this review?
Comments
No comments posted.

Registered users may leave comments.
Log in or register now!