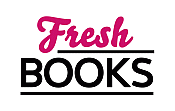 Spring for these books in March
"One Shot Hits the Mark"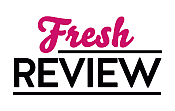 Reviewed by Alan Ewing
Posted August 24, 2005

ONE SHOT by Lee Child starts with what appears to be a random, rush-hour sniper attack in a Midwestern town. Five persons are gunned down by the coldly calculating murderer before he slips away and blends in with the afternoon commute.In spite of being a bit of a backwater town, the police are able to break the case through first rate detective and forensics work and the evidence trail leads to a former Army sniper with a troubled past named James Barr. The suspect refuses to speak to his lawyer about the crime; his only request is "bring me Jack Reacher". The case is open and shut, but before the DA can go to trial the suspect is seriously injured in a jailhouse brawl and is left comatose. In the meantime the mysterious Jack Reacher arrives and surprises everyone with information that promises to put the shooter on Death Row. The remaining cast of characters includes the DAs daughter, who is the suspect's defense lawyer, the local beautiful news anchor, the grizzled small town detective, a nasty cell of the Russian mob, and the residents of small town America.
This book is definitely worth a read. Lee Child does a nice job of putting together a story that has the flavor of the classic police drama -- it has the feel of a very good episode of "Law and Order" or "Homicide: Life on the Street". If you are a fan of that style of story telling you are in the right place with ONE SHOT. I was concerned at times that the story was going down formulaic paths, but there are enough twists to keep things interesting. In some ways the author does rely more on caricatures instead of character development, but I was willing to forgive that since the story moved along so briskly. One negative comment that I hope is taken seriously... if a British author is writing about events that transpire entirely in the USA they must use American English spellings of words. It may seem silly, but there is something quite distracting about "Tyre Stores" and "Midwestern neighbourhoods". Its little things like this than can pull you out of an otherwise competent and enjoyable read.
Learn more about One Shot
SUMMARY
Six shots. Five dead. One heartland city thrown into a state of terror. But within hours the cops have it solved: a slam-dunk case. Except for one thing. The accused man says: You got the wrong guy. Then he says: Get Reacher for me. And sure enough, from the world he lives in–no phone, no address, no commitments–ex—military investigator Jack Reacher is coming. In Lee Child's astonishing new thriller, Reacher's arrival will change everything–about a case that isn't what it seems, about lives tangled in baffling ways, about a killer who missed one shot–and by doing so give Jack Reacher one shot at the truth.…
The gunman worked from a parking structure just thirty yards away–point-blank range for a trained military sniper like James Barr. His victims were in the wrong place at the wrong time. But why does Barr want Reacher at his side? There are good reasons why Reacher is the last person Barr would want to see. But when Reacher hears Barr's own words, he understands. And a slam-dunk case explodes. Soon Reacher is teamed with a young defense lawyer who is working against her D.A. father and dueling with a prosecution team that has an explosive secret of its own. Like most things Reacher has known in life, this case is a complex battlefield. But, as always, in battle, Reacher is at his best.
Moving in the shadows, picking his spots, Reacher gets closer and closer to the unseen enemy who is pulling the strings. And for Reacher, the only way to take him down is to know his ruthlessness and respect his cunning–and then match him shot for shot...
---
What do you think about this review?
Comments
No comments posted.

Registered users may leave comments.
Log in or register now!