"Passionate, well-plotted Victorian romance with a dash of mystery and suspense."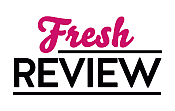 Reviewed by Suan Wilson
Posted September 16, 2007

Three years ago, Bethany Munro fell in love with Ian Rockwell, who was in charge of protecting her from killers. When the villains were apprehended, Ian vanished without a word. Now, he turns up at the most inopportune time. Bethany is visiting her friend whose father is a suspected anarchist. Bethany explores his home for answers regarding the disappearance of her devoted teacher, who was last seen at his house. In her searching, she uncovers suspicious papers that indicate a larger conspiracy. Caught snooping by Ian, she reluctantly tells him of her personal mission.
Sir Ian Rockwell lost his reputation when the Home Secretary and his family were assassinated while under his protection. Ian is relentless as he attempts to find who betrayed him. His investigation leads him to Whitley Court where several suspected anarchists are meeting under the guise of a house party. Finding Bethany at the event complicates his mission. Bethany and his late wife are the only ones who've been able to melt his resolve and allow emotions to interfere with his work. And Ian needs his famous control to succeed in his mission.
Bethany pokes and prods not realizing the consequences of her actions. She can inspire passion in Ian but Bethany wants to prove her worth. That becomes difficult when a web of danger falls upon them as the result of her rash deeds.
Ms. Thomas continues her successful streak of writing novels that are keepers. She fills her tale with passionate and larger than life characters in a well-plotted story. The mystery and suspense are intertwined with the romance providing hours of pure pleasure for readers.
SUMMARY
Bethany Munro was once madly in love with the dashing Ian Rockwell. Then Ian left on a mission for the Crown, and Bethany was forced to put her heart aside... until one glittering night when she spies him across a crowded ballroom, and the feelings she once felt come rushing back. But she has her secrets...
...and so does he. Sir Ian Rockwell has led a dangerous life and is now a suspect in a crime he did not commit. He never imagined the naive girl he knew so long ago could be the beauty standing before him now, or that she would be the one who could help him prove his innocence. But in a world of glamour and intrigue, where nothing is as it seems, their perilous game of seduction soon turns into a night of sin, a night where they both discover the only thing more dangerous than passion is falling in love.
---
What do you think about this review?
Comments
No comments posted.

Registered users may leave comments.
Log in or register now!