"Perfect blend of action/adventure and erotic paranormal."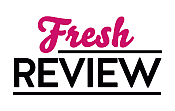 Reviewed by Mandy Burns
Posted August 15, 2007

Paranormal | Romance Erotica Sensual | Romance Paranormal
Hailey Holmes' fascination with the weather stems from when she was a child; understanding a storm and figuring out why it does what it does is something she is good at. She works as a para-meteorologist for a government-type group that recruits individuals for their paranormal skills. Her latest mission is to recruit Remy Begnaud, an ex-Navy SEAL, who naturally draws in a storm and gains power from it. Hailey and her colleagues would like to see Remy come to understand his ability and use it for the good purpose of fighting evil in the world.
Remy is anxious to find out what major issue has occurred that would have his father summon him home. When he arrives at his family shack in the Louisiana Bayou, with a major storm following him, he finds a beautiful woman making herself at home. She claims she's studying the recent strange weather around the area, but he does not believe it for a moment. The chemistry between them, and the way Mother Nature affects him during a storm, is too much for him to handle. Can Hailey keep her wits about her and help Remy control his gift? Or will someone more dangerous get to him first?
This first book written by two collaborating authors (Stephanie Tyler and Larissa Lone) is absolutely fabulous!! RIDING THE STORM has the perfect balance of action/adventure and hot, steamy sex.
SUMMARY
A storm's rage. A woman's desire. A man with the power to set them both free. He can summon lightning at will. Emerge unscathed from the center of a tornado. Strip a woman down to her barest defenses through the sheer force of his sexuality. He's gorgeous, dangerous, and the target of parameteorologist Haley Holmes's latest mission. Haley has been dispatched to the Louisiana bayou to investigate the phenomenon known as Remy Begnaud – man with a gift he never wanted: the ability to control a storm's fury. But even a woman trained in bizarre weather phenomenon has no defense against the electrifying power of the Ex-Navy SEAL…a power his enemies would kill to control.
With her agency monitoring their every move, Haley's job is to seduce Remy, gain his trust -- and help him harness his extraordinary gift. But who will protect her from this voracious lover who's introducing her to a new world of erotic thrills – a man who grows increasingly insatiable with each new weather event? Haley knows a big storm is approaching –and with it will come unexpected delights. But, so, too, will the storm unleash her greatest fears: An enemy bent on destroying Remy. And her worst fear of all… falling in love with this magnificent man, then having to betray him....
---
What do you think about this review?
Comments
No comments posted.

Registered users may leave comments.
Log in or register now!