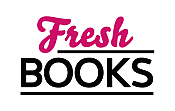 Get a great read for October
"A riveting psychological thriller"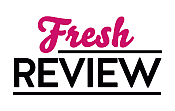 Reviewed by Jude Davis
Posted June 24, 2007

Thriller Psychological | Suspense | Mystery Psychological
Everyone has secrets. Some secrets are worse than others, and people will do just about anything to keep them as such. Psychologist, Alan Gregory, is used to listening to other people's secrets. It's what he does for a living, but right now he is going through a very rough time in his professional and personal life. He has a few secrets of his own that he really doesn't want analyzed by anyone, least of all a former patient. Michael McClelland, a former patient, has Alan to thank for putting him in the Colorado State Mental Hospital. Upon his untimely escape, Michael sets his plans to use those secrets to get revenge on the Gregory family and close circle of friends in action. A brilliant manipulator, Michael has the ability to take the psychological weaknesses of his victims and tangle them deep into a web of fear and deceit. Keeping a step ahead and knowing what makes people tick, patients and professionals alike fall prey to his sick psychological game of revenge. Time is running out. Some secrets must be told.
DRY ICE is a brilliant game of psychological cat and mouse. The plot is clever with an astute understanding of the human psyche. The characters' primal desires to keep what they fear hidden is extremely believable, and the reader is kept engrossed as the plot unfolds with every psychological twist and turn. A great book for those who enjoy substance in their reading.
Learn more about Dry Ice
SUMMARY
New York Times bestselling author Stephen White brings back his popular character, psychologist Alan Gregory, to take on the sociopathic killer from White's first novel—who, many years later, has walked away from a mental hospital, hungry for revenge.
It has been years since the mayhem was unleashed in Privileged Information. Now Michael McClelland, the brilliant, determined killer introduced in White's first novel, has left the Colorado State Mental Hospital—and he's coming after Alan Gregory's family. The timing couldn't be deadlier; like a cornered animal, Alan is in a deeply vulnerable state, facing severe doubts about his professional life, his marriage, and his own psyche. And McClelland holds the most powerful weapons of all: secrets from Alan's past. Secrets Alan thought he had successfully buried years ago. Secrets not even his wife knows. Time is running out as Alan scrambles to outwit his nemesis while confronting each of his worst nightmares. His becomes a captivating psychological journey into the events that forever change us, and the relentless drumbeat of the past. Faithful readers of the series and newcomers alike will be mesmerized by this searing view into the revered doctor's heart—with a haunting conclusion that will secure Dry Ice's place as the most memorable of White's novels.
---
What do you think about this review?
Comments
No comments posted.

Registered users may leave comments.
Log in or register now!