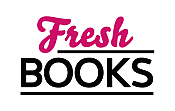 April showers are here, settle with a great read!
"Not all vampires are brooding, pale, skinny bloodsuckers - just look at Glory!"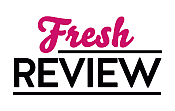 Reviewed by Paula Myers
Posted June 14, 2007

Romance Paranormal | Paranormal | Contemporary
Gloriana St. Claire is back, and this time she's facing an even more sinister evil than the vampire stalker Westwood. Glory and her friends survive a firebomb, compliments of one of Westwood's minions, thanks to the swift and brave actions of her Cheetos-loving doggy bodyguard, Valdez. There's little time to worry about Westwood, who disappeared after being routed by Glory and her friends in REAL VAMPIRES HAVE CURVES. Someone is calling to Glory in her mind, urging her to come to him. It's enough to worry her on-again-off-again lover, Jeremy Blade, who gifts her with a second doggy bodyguard, Will, before leaving for Africa in search of Westwood.
When a former lover from the '60s turns up, Glory realizes he's the one who's been calling to her, even though she'd forgotten him after he put the "whammy" on her when they broke up. He lets it slip that the EV are very interested in Glory and the store of power she possesses due to her reluctance and fear to shape-shift. Energy Vampires, EV, are the makers of a vampire drug, Vampire Viagra, highly dangerous, highly addictive, very expensive and made from the power siphoned from willing and unwilling vampires. When her best friend, Flo, hooks up with the head EV and Valdez's power is stolen, Glory is forced to take action before she loses more than just her power.
Gerry Bartlett's REAL VAMPIRES LIVE LARGE is an outstanding sequel to REAL VAMPIRES HAVE CURVES (3/07). Equal parts humor and spice, with mystery and adventure tossed into the mix, Ms. Bartlett has expanded on her exciting world of vampires and shape shifters living in Austin. Glory is highly amusing and likable and she heats up the pages with the true love of her life, though sparks of attraction ping between her and Richard Mainwaring, Flo's one-time lover. And Flo's brother, Damian, lurks nearby, ready to act on any move Glory might make in his direction. The real hero of this story, however, is Valdez, Glory's Labradoodle and sidekick. Dog lovers will delight in this almost human creature with an addiction to Twinkies and Cheetos. Glory's world is a place I look forward to visiting again, the sooner the better!
SUMMARY
It's not easy to keep a boyfriend, run a business, and survive for centuries as one of the immortal undead. Glory St. Clair knows-ever since a sexy Scottish vampire bit her while she was a tad...bloated. But when a frustrated vampire hunter firebombs her vintage clothing boutique, she's ready to pitch a fit. Then her long-time, part-time lover takes off in a rage to hunt the hunter and prove himself worthy of her. And that's only the beginning of her troubles.
The Energy Vampires want her-and not in a good way. They're paranormal drug dealers, selling thrills to those who've lived for ages, been everywhere, and done everything...and they want to suck Glory dry. But it'll take more than a few super-suckers to get the goods out of her.
---
What do you think about this review?
Comments
No comments posted.

Registered users may leave comments.
Log in or register now!