"Life is the real show..."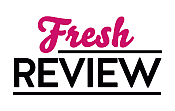 Reviewed by Barbara Boehler
Posted August 1, 2005

MISS BUBBLES STEALS THE SHOW by Melanie Murray is about a young woman who is trying desperately to start an acting career. The story is about Stella and what she encounters. It starts out with Stella coming out of a bad break up, and finding a naked stranger in her bed. Although, that is just the start of her troubles, it seems like one long slide down hill. Stella doesn't catch a break, but her cat does. Miss Bubbles winds up on an off Broadway show staring Jasper Hodge. The man Stella has a crush on, the bad thing is, she isn't in the play herself.
Stella starts getting back in the swing of going to auditions and trying desperately to get any callback. From one to the other poor Stella starts losing self-confidence when nothing seems to go her way. Her agent keeps giving her the strangest appointments, she is seeing a man that she should walk away from, her next-door neighbor is driving her nuts with his routine, and her mother is pushing her into the life she never had.
Although I had a hard time getting into this book at first, it turned out to be really good. Stella finally finds her backbone and decides to take her future into her own hands. Plus along the way, she has a little self-discovery that makes the story worthwhile. It has some laughs along the way while Stella learns that nobody can make her happy but her.
SUMMARY
It's like the "big break" fairy knocked and I wasn't home!
But my roommate was -- he's up for a role on All My Children. And Miss Bubbles, my adorable and absurdly intelligent longhaired Persian, can now buy her own Fancy Feast -- she's starring in a prestigious off-Broadway play, opposite the man of my dreams. What's going on here? I mean, hello, my name is Stella -- it means star! Clearly I'm the one who's destined for divadom. I was just about to start really going for it, too: no more wasting time with good-for-nothing boyfriends, chocolate-martini hangovers and Oprah marathons. Just success! That was before my cat got her own dressing room and I landed the supporting role of stage mom. You know, a lesser girl might have contemplated hanging up her head shot.
But not me. I'm determined to snag myself a lead role.... and while I'm at it, the leading man.
---
What do you think about this review?
Comments
No comments posted.

Registered users may leave comments.
Log in or register now!