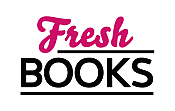 Giving thanks for reading in November
"Two totally absorbing and extremely hot novellas."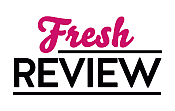 Reviewed by Sheila Graves
Posted March 15, 2007

Romance Anthology | Romance Erotica Sensual | Romance Paranormal
SOUL OF A HUNTER -- Leandra, a witch and a vampire, has recently become a member of the Hunters, a group of vampires who hunt the enemy, the Scythe, for the Council. Unfortunately, she was a member of the Scythe at one time and not many Hunters trust her. Mike does, however. He more than trusts her. He wants her. Any and every way he can imagine. She turns him on at a thought, at a wish, by merely being. And he's determined to have her. Little does he know she wants him just as much as he wants her. Working together to help destroy the enemy will give them closer contact with each other than they've ever had before and the flames that arise may burn them both up -- unless they give in and ride the passion the way Mike rides his Harley.
HEART OF A HUNTER -- Kelsey, a witch and a vampire, has dreamed of a phantom lover most of her life. One she doubts she will ever meet, even though he might be real -- or maybe not. Malachi, a vampire of the Council, has been dreaming about the lover of all lovers for hundreds of years. He would know her touch, her scent, anywhere. When he realizes that lover seems to be Kelsey, he doesn't want to believe it. She could bring him out of his brooding, self-absorbed and self-denying funk. When she approaches him about helping her save one of the most-loved icons of their existence, he neither wants to believe the story she tells him of transference of a loved one's being into an enemy, nor that they would have to work together to keep the Council from killing both her and the enemy. But he can't deny his need for her anymore, can't deny that she's the dream lover he's known for centuries.
These two stories were an absorbing read that altered time. I couldn't believe how quickly time passed once I lost myself in the pages of Ms. Walker's latest tales of the Hunters. When you have a book like this, time isn't supposed to pass quickly, it's supposed to slow down, or stop entirely, so you can stay in the world of the characters as long as you wish. I loved the ladies -- Leandra and Kelsey were strong, yet feminine, and both Mike and Malachi made my heart beat harder and stronger. The stories go seamlessly from one to the other and the world Ms. Walker has created is totally believable. Lots of action and LOTS of sex (I'm talking HOT sex!) make this a read you don't want to miss.
SUMMARY
In the shades of night, when the evil are free to seduce the weak and indulge their desires, there are still those who will fight to the death for the innocent. They are The Hunters. They are at the heart of a sensuous and strange new world...
Two men. Two women. Paranormal warriors and eternal lovers who keep the undead in line by destroying those who have gone rogue. They serve as Judge, Jury, and Executioner. They are as merciless as their prey. And they are its soul.
But in this strange enclave of midnight retribution, some discover a hunger they'd never imagined, a love that crosses unnatural boundaries, and a blood reckoning with a damnable past that could save the Hunters or destroy them.
---
What do you think about this review?
Comments
No comments posted.

Registered users may leave comments.
Log in or register now!