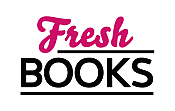 April showers are here, settle with a great read!
"Hilariously delightful vampire romance."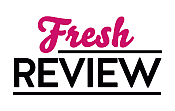 Reviewed by Paula Myers
Posted February 12, 2007

Gloriana St. Claire, Glory to her friends, has decided to reinvent herself once again, as often must happen with vampires with a few centuries under their belt. Having spent time in Vegas as a dancer, her next stop is Austin, Texas, where she intends to open a vintage clothing shop, Vintage Vamps Emporium. With her car loaded with clothing and her mind-talking Labradoodle, Valdez, as companion, Glory takes off in the dead of night to begin her new life.
In Austin, Glory's on-again-off-again lover (and creator), Scot Jeremiah "Jeremy Blade" Campbell, tries to convince her to return with him to his casino, all for her protection, of course. Apparently there's a new vampire hunter in town, collecting fangs of the undead, and his most recent victim was Blade's best friend.
Independent Glory decides she'd rather stay in Austin with her newfound vamp friends. She opens Vintage Vamps, and the shop is an immediate hit, which brings her to the attention of the vampire hunter, Westwood. Working with her friends, who include a Casanova named Damian, his sister Florence, Diana, who owns the muffin shop next to Vintage Vamps, and a were-cat who manages the shop in the daylight hours, and, of course, Blade, the intrepid group work to discover how Westwood is targeting the vampire community, since most vamps work to blend in with their communities. When more vampires turn up dead, this time not at the hands of Westwood and his high-tech hunting methods, they wonder if perhaps there's a rogue vampire in their midst. Using Kevlar bras and their highly developed senses, this band of determined vampires sets out to destroy those hunting them before more of their brethren are staked.
REAL VAMPIRES HAVE CURVES by Gerry Bartlett is a hilariously delightful look into the vampire world. Glory is upbeat and fun and the book is peppered with unique characters who blow away many of the vampire stereotypes. Valdez is one of my favorite characters, as fleshed out as any of the "human" characters. I'm pretty picky about my vampire worlds, and I found this one was comfortable and not out of whack with the world in general. Readers will be able to easily believe that there's a Vintage Vamps Emporium in Austin. Add snappy dialogue and an entertaining story and Ms. Bartlett has a winner. I look forward to her next story, REAL VAMPIRES LIVE LARGE, coming in July!
SUMMARY
What-did you think all vamps were pale, thin and brooding? Don't I wish.
Gloriana St. Clair is an eternally "full-figured" vampire- she just happened to be bloating when a sexy Scotsman sank his teeth into her. She and said Scot-Angus Jeremiah Campbell III, aka Jeremy Blade-have been on and off again for centuries, currently off. A couple hundred years has taught them how to press each other's buttons-in good ways and bad.
Glory's headed for Austin and a new business venture: Vintage Vamp's Emporium. After all, she loves clothes, and she is an antique. Only problem is, there's a billionaire techno-freak vampire hunter on the loose. Blade's in total he-vampire mode, and wants Glory to move in with him so he can "protect" her. But it's time for this vamp to explore her own powers
---
What do you think about this review?
Comments
No comments posted.

Registered users may leave comments.
Log in or register now!