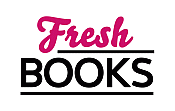 Summer Sizzling Reads in July!
"Another totally perfect Regency romance from this talented author."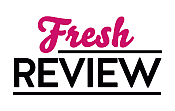 Reviewed by Suzanne Tucker
Posted December 11, 2006

As an eight-year-old girl, it's hard to hear your grandfather say, "You killed your mother, Grace. And for that you'll die alone and unloved..."
There have been Wolfes at Wolfestone Castle for almost 600 years, but it's still the last place Dominic Wolfe, Lord D'Acre, wants to return. He didn't even return for his father's funeral. But arriving in England, after more than 10 years abroad, Dominic finds himself betrothed to Melly Pettifer, a woman he's never met. Dominic doesn't want a wife, but this marriage agreement, set up when he was 16 years of age and about which he knew nothing, is legal and binding. And the only way Dominic will inherit the property of Wolfestone.
The betrothal shocks Melly badly, but she's coming to terms with the decision. How many suitors can a poor, plain, plump and intensely shy girl expect? Maybe this forced betrothal isn't so bad. Her best friend, Grace Merridew, the darling of the ton, is accompanying her to Wolfstone as her hired companion. This way Grace can watch over her, give Melly the strength and courage she needs and maybe, just maybe she can talk Melly's father into canceling the betrothal.
Grace Merridew has no memories of her parents but has watched each of her sisters fall in love, assuring her that "one day a man will kiss you and you'll know..." Grace is almost 21 and about to take control of her own personal fortune. If she marries, her fortune will belong to her husband and no man's kisses could be worth that. Oh, Grace, you are so wrong. You are about to meet Dominic Wolfe.
Upon their first meeting, Dominic is enchanted by Grace. And Grace finds Dominic exotic, forbidden, wicked and irresistible. Never have they been swept away like this, never has anything felt so right, never has anything been as perfect as their time together. But Dominic is betrothed to Melly, Grace's best friend. What to do?
I love Anne Gracie stories. They are gifts for the heart and THE PERFECT KISS is no exception. It's the perfect romance. But that's exactly how I felt when I read THE PERFECT RAKE, THE PERFECT WALTZ and THE PERFECT STRANGER. Do you see a pattern? THE PERFECT KISS is written with charm and grace, humor and tenderness and a sensual battle of wits between an unforgettable hero and heroine, characters who will touch your heart. The story is enchanting and it's pure magic turning every page. If you haven't already discovered the romances of Anne Gracie, search for them. You'll be so glad you did. She's a treasure.
SUMMARY
Before she sets out to see the world, Grace Merridew must first help her timid friend, who is being forced to marry Dominic Wolfe, boorish heir to a huge estate. To that end, Grace disguises herself as a plain and mousy chaperone. But when they arrive at the estate, Grace finds herself being pursued by a big bad Wolfe.
---
What do you think about this review?
Comments
No comments posted.

Registered users may leave comments.
Log in or register now!