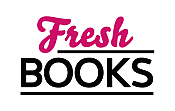 Get a great read for October
"A romantic journey to the Civil War!"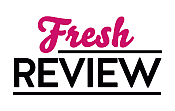 Reviewed by Jennifer Vido
Posted October 26, 2006

Charlie Garrett is not your typical soldier in the Confederate Army. A sharpshooter in the Twenty-Fifth Virginia Infantry with a will of steel, no enemy is too fierce for this soldier to conquer. Quick, loyal, and determined to win, Charlie is the epitome of what an excellent soldier should be except for one minute detail; Charlie's real name is Charlotte. Absconding in the army to be near her husband, Joshua Garrett, a fellow Confederate fighting for the cause, Charlie expertly disguises herself as a man and takes on the Yankees with vigor as she helps the Confederate Army combat its enemy.
Captain Daniel Reid, an expert surgeon with hands as precious as gold, fights desperately to save the lives of his fellow countrymen. With the dawn of each new day, he finds himself torn between compassion and necessity as he becomes the protector and healer of his troops, a duel role that becomes more and more difficult as time goes on. With limited supplies and few hands to help, Captain Reid struggles to keep his men alive.
When Charlotte's true identity is revealed, the charade is abruptly ended, but not without repercussions. Her husband has died on the battlefield and the men she fought so hard to protect feel betrayed by her ruse. Left alone in the war torn country, Charlotte must find the strength to carry on and fight her own demons as well. As the war progresses, the Confederacy tries its best to hold on while Charlie finds herself face to face with a man whom she slowly discovers she loves, Captain Daniel Reid. From the battlefield to the bedroom, the war is not over until the last fire is shot. Will Charlie and Daniel's love survive? Only time will tell.
SECRETS AND SACRIFICES is Wylie's second historical novel. Like her first, My ENEMY, MY LOVE, Wylie expertly brings the reader back in time as she weaves the perfect web of history, lust, and intrigue. Her attention to detail as well as the accurate depiction of the Civil War enables Wylie to draw the reader in and keeps the reader coming back for more. An absolute must-read! SECRETS AND SACRIFICES is a sure winner.
SUMMARY
Civil War Romance Charlie is a crack sharpshooter for the Twenty-Fifth Virginia infantry. But Charlie has secrets.big secrets that could lead to heartbreak or even death. The slowly starving South, lack of medical supplies, and desperate runaway slaves motivate her and surgeon, Captain Daniel Reid, to take risks beyond their wildest imaginations. How could they possibly know that their paths would cross during the worst time in their lives and where that path would lead?
---
What do you think about this review?
Comments
No comments posted.

Registered users may leave comments.
Log in or register now!