"Great start to a unique and intriguing romantic suspense series."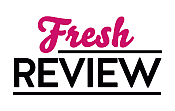 Reviewed by Suzanne Tucker
Posted October 20, 2006

Mojo Sheepshanks is a survivor. Witnessing the murder of her parents when she was only five, being kidnapped by the woman she now calls Mom, having an ex-con half brother who's a psychopath and two foster sisters, one of whom is black, Mojo has yet to figure out who she really is.
Mojo has an uncanny knack for winning at slots, is making her home above Bad-Ass Bert's Biker Saloon and is being visited on a regular basis by her lying, cheating and dead ex-husband. Dear old Nick cannot board the train to the hereafter until Mojo forgives him for his behavior on earth. A ghost trying to make amends is too weird, even for Mojo.
Someone wants to see Mojo dead. As she starts uncovering clues to her real identity, the dangerous game gets more deadly. Even Tucker Darrock, the irresistible undercover cop, who's trying to protect her, can't keep this smart, sassy and savvy woman safe. Mojo is determined to find out who her stalker is or die trying.
DEADLY GAMBLE is the first book in Ms. Miller's new romantic suspense series and it is a winner. The storyline is very unique and intriguing; complete with murder, mind games, ghosts and a sexy cop making it a total gem. The dialogue is creative and witty. Our heroine is strong, brave and smart. The supporting cast of characters in this wonderful story are delightful and an integral part of the whole. I look forward to meeting them all again in the next two books about the Sheepshanks gang. Take the gamble. You'll be glad you did.
SUMMARY
THIS GAME HAS SOME VERY UNUSUAL PLAYERS...
She's got an uncanny knack for winning slots, but her home-sweet-home is Bad-Ass Bert's Biker Saloon. She'd love to go deep undercover with an irresistibly hot cop, but he's got baggage as big as his biceps. She's survived a mysterious tragedy, but Mojo Sheepshanks hasn't quite figured out who she really is or how to get on with her life. And now the wisecracking Mojo is seeing ghosts--the real, ectoplasmic kind--and turning up baffling clues to her real identity. Suddenly a wealthy man is claiming to be her long-lost uncle... and she's being shadowed by an ex-con brother with a talent for killer mind games. As Mojo races to finally uncover the facts, she'll need all her savvy and strange new talent to keep someone from burying her--and the truth--for keeps.
---
What do you think about this review?
Comments
No comments posted.

Registered users may leave comments.
Log in or register now!