"A haunting tale of murder, secrets, and romance."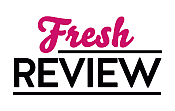 Reviewed by Melissa Kammer
Posted September 25, 2006

Romance Paranormal | Romance Suspense
Footsteps, a rushing wind, a child's voice warning her, and the overbearing scent of roses are the forces that paralyze Maria Santiago with fear. Elizabeth Conners, a family counselor, has Raul Perez, Maria's brother, as a patient. He mentions that he is worried about his sister, and Elizabeth is determined to help. She meets with Maria and believes that she is suffering from an anxiety disorder brought on by fear of miscarrying her second child. However, the nightly occurrences are far too real and substantial for Maria to dismiss them as just hallucinations. To help alleviate Maria's fears, Elizabeth stays the night while Maria's husband goes out of town. She experiences something, but isn't willing to concede that it is ghost related. What is wrong with the house? Will it really harm Maria and her unborn baby?
As the Santiago family lives in a cottage owned by Harcourt farms, Elizabeth decides to seek the help of one of the Harcourt brothers each of whom despises the other. Carson Harcourt, the elder brother, has taken over the running of the farm since his father had an accident that left him in a nursing home. Zach Harcourt, the wild brother, has taken an interest in Teen Vision, a Harcourt farm sponsored youth rehabilitation program. While both brothers seem to have an interest in her, Zach is the only one who agrees to help her. Why doesn't Carson want to help?
Zach and Elizabeth decide to trace the history of the house. The original house was torn down and the new one was built within the past four years. Their search along with Maria's description of the ghost child she sees leads them into a grim past where unspeakable things happened. Will they uncover the truth before anyone is harmed? Will they be able to find out what is truly happening in the cottage?
Kat Martin has written a fantastic paranormal romance that hooked me from the beginning. I liked the paranormal aspect with the ghost and the enmity between the Harcourt brothers. I was intrigued with the mystery of the house and I loved the romance. This book had everything I like. SCENT OF ROSES was an incredible read.
SUMMARY
Elizabeth doesn't believe in ghosts.
But this time she has no choice.
Family counselor Elizabeth Conner isn't sure what to think when Maria Santiago comes to her for help. Pregnant and terrified, Maria claims to be visited each night by the ghost of a little girl, warning her to flee. Her husband, Miguel, a migrant worker at Harcourt Farms, dismisses her fears as hormonal changes, but Elizabeth agrees to help by contacting Miguel's employers who own the cottage where the young couple lives.
Elizabeth immediately picks up on the deep enmity between the two Harcourt brothers: Carson, the handsome scion running the estate for his incapacitated father, and Zack, the rebellious black sheep. While Carson is more interested in Elizabeth than in her concerns, Zack grudgingly agrees to help her look into the history of the house.
But even as unexpected desire draws them together, Elizabeth and Zack feel something dark and disturbing at the house, a cloying scent and lingering chill of pure evil. Elizabeth knows something terrible has happened here before, something that has its roots in murder . . .
---
What do you think about this review?
Comments
No comments posted.

Registered users may leave comments.
Log in or register now!